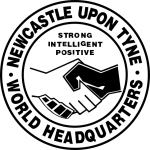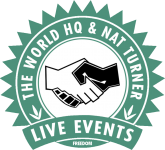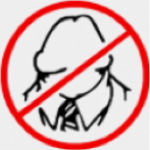 Welcome to WHQ
Black, white, gay, straight, religion or lack of it... Welcome to Newcastle's top & longest running underground Club. We hope you come to love World HQ, we built it right here, for you & all your chums - in the hope that you would... x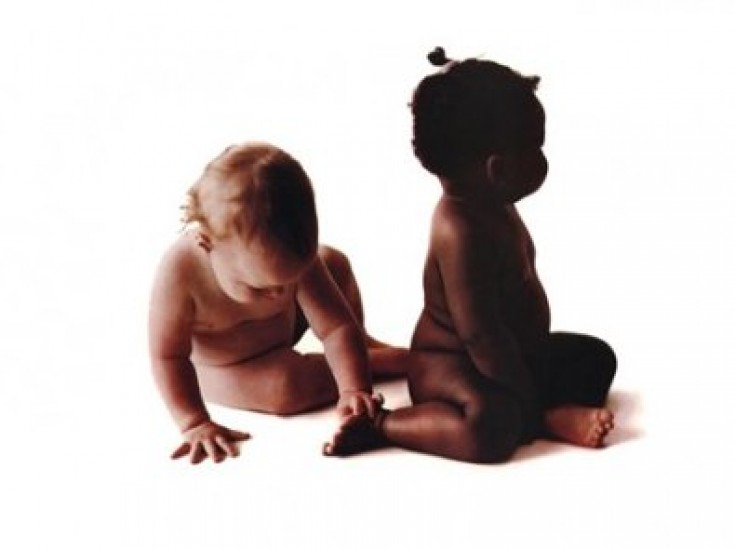 WHQ rises once again..!
With help from WHQ's many supporters & our chums at the Arts Council Covid Recovery Fund, thankfully, we somehow made it through the dark days of the pandemic lock down by the absolute skin of our teeth..! We sincerely thank everyone of you who rooted for us.
The Club is now back & we're looking at one of the biggest, most diverse & truly exciting Autumn Seasons we've ever programmed. It's great news for everyone, so check out 'What's On' where advance tickets are available & come & celebrate youth, love & music with us real soon.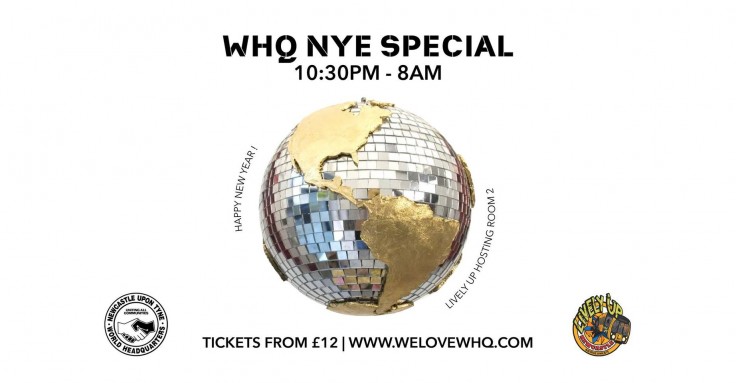 New Year's Eve
The biggest night of the year in the WHQ calendar returns after 2 long years away. We're inviting all our favourite selectors to bring you 10 hours of partying upstairs, spinning disco & soul from the start, raising the tempo as the night plays out.
Downstairs, Junglists Lively Up take over for a marathon of jungle, drum & bass and beyond.
Tickets are from £12 & on sale in the 'What's on' section.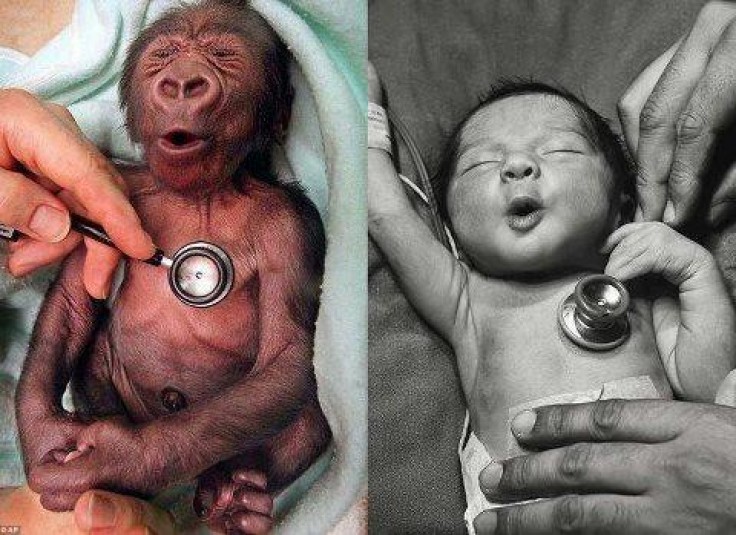 Covid update in WHQ
With the Club now fully reopened after lockdown, we hope you'll join us in being thoughtful & careful as you return to the dance floor. Please clock the the following steps we have in place...
Staff & security will sanitise regularly & wear masks at their discretion. Air flow will be maximised in both rooms with our powerful air ventilation units. High contact surfaces, including door handles & tills will be cleaned regularly by staff.
Contactless card payments are encouraged to limit unnecessary contact.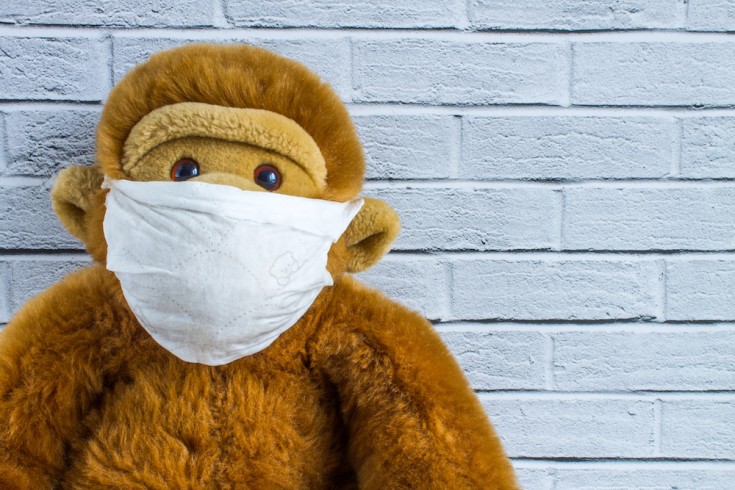 Check yourself
Please do not attend WHQ if you have any COVID symptoms. Please sanitise your hands regularly whilst in the Club & move around both floors of the venue, to ensure extra room on the dance floor. Get double vaccinated as soon as you're able to.
You may consider wearing a mask whilst in WHQ. Whilst we don't currently require COVID passports/proof of vaccination, it's the personal responsibility of every individual one of us to limit the spread & ensure nightclubs remain open.
Thanks for your co-operation.
Square dealing

Have you lost something, you forgetful little muppet? Help is at hand.
Lost property
December 2021
January 2022
February 2022
March 2022
April 2022
May 2022
About the Club
What we are, what we do, hire info & all about our magical building. Click the 'view all' button to see the full caper.
View All
Our history
Here are a few snippets of WHQ's extensive history in Newcastle spanning the last 5 decades. Click 'view all' to read the full timeline of the amazing journey that created this true, underground subculture of genuine diversity & fun - it's a mind blower.
View All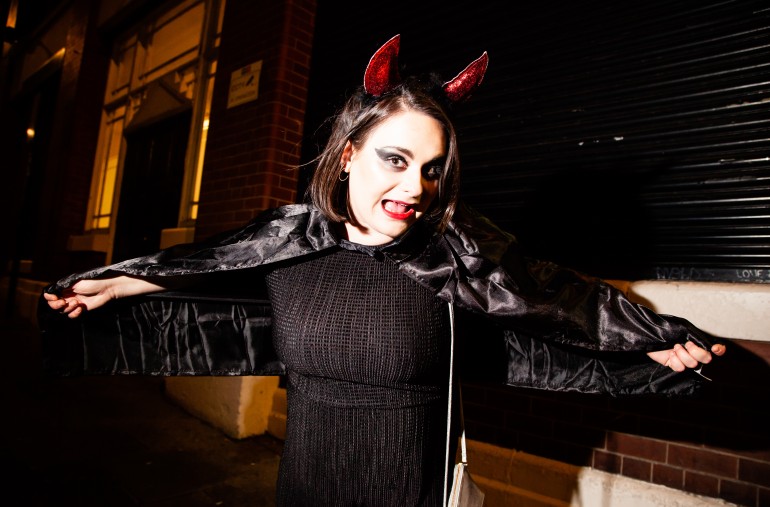 A novel combo of two staples here… Proving the theory that sticking to one costume can sometimes prove more effective, as we're just left feeling a little confused…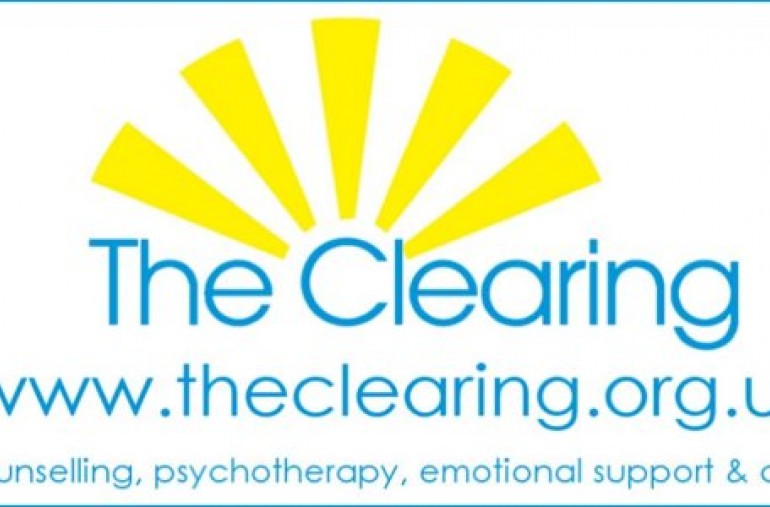 If you can't see the lines you used to think you could read between, look inside the Clearing...