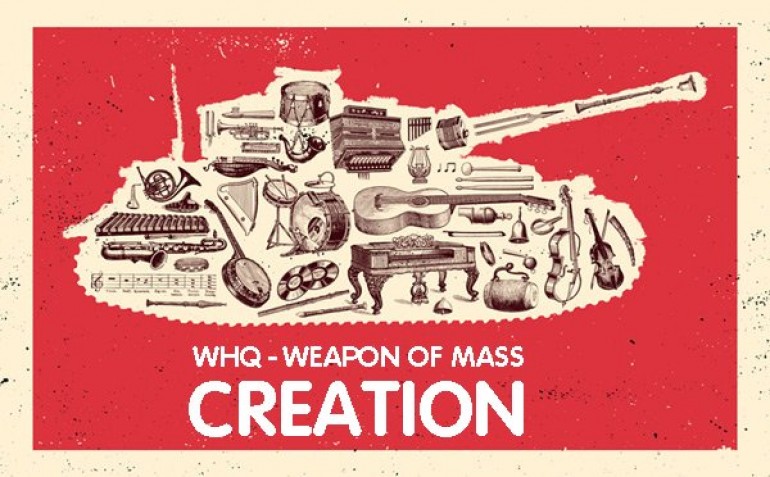 3. How club nights stack up
We charge peanuts and we run the bar and all the staffing. It's your show, so what you charge on the door is your business.
All we require are the aforementioned peanuts & that your people are cool.
Bring your own DJs to spin from our massive Dj booth, or you can have ours – couldn't be simpler.
Blink twice & you'll be running one of the wildly successful nights, that could only have succeeded here @ WHQ.
Experience taught us to play everybody straight, that is exactly what we do & people promote here because of that.
Anything from the littlest private party, to the biggest two floor A-list event is possible, so drop us an e mail today on hello@welovewhq.com
We built our Club up from absolutely nothing (see History section)
The experience we can bring to your ideas, means that you can do that too, by promoting your dos here with us…
We offer the best value hire rates in the city & it's always worth having a face to face chit chat with us, to see what can be worked out for your event.
If you fancy having a crack at running your own Club night this year, now is a good time to take the first step, so drop us a line today.
Here's the e-mail contact for hire enquiries again - hello@welovewhq.com
Downstairs too, the acoustics are really great & the sound down there is beyond belief. We've recently upgraded it yet again, so it's smack on point, yet still really nice & intimate.
There's a private crew room for Djs / entourages / etc. to hang out in – You'll love it.
In terms of bands, gigs & live antics, the downstairs room has a flexible staging options, excellent sightlines, a big well staffed & stocked bar & a nice flat load in.
It is a great venue to play in, or to come to see a band smash it live. If you are a hot live act, we've got the venue if you've got the shapes.
Our Club hire is the best value in the city & we cut amazing deals on pre 11.00pm live shows too.
---
Related Articles