Halloween
We have a long & unrivaled Halloween tradition at WHQ. We are the spookiest, everyone knows it & that is that. Each year we hold a mad costume competition & dish out crazy prizes.
We are still in the process of uploading all the previous years images & reviews to this new site, so please bear with us, as it's a flippin' massive job. Not quite yet, but very soon, you'll be able to click on any year, to see the amazing costume photos from that chapter of this mad annual event & read the gushing & ultra harsh (in places) narration.
Halloween @ WHQ is a lot more than just a night out & a costume competition - it borders on a being a true 'cult.'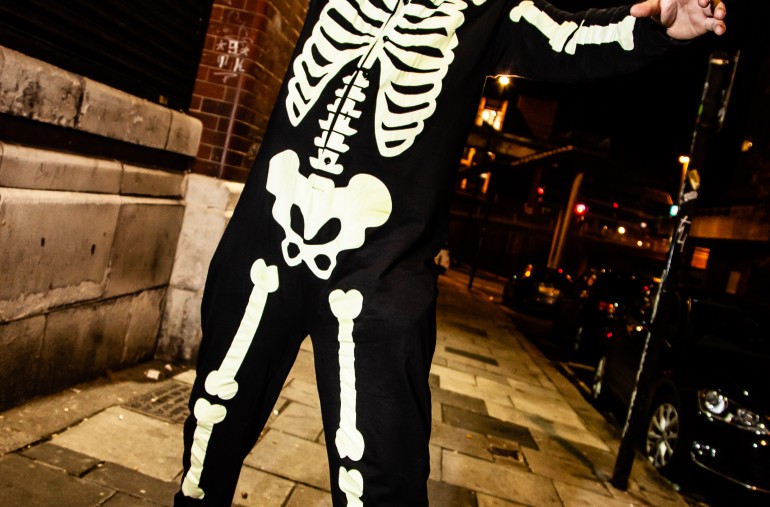 Let's face it, nobody in this category is deserving of a prize, & we should probably rename the entire thing 'The Realm of Numbskulls' instead. What an abysmal assortment of arse..!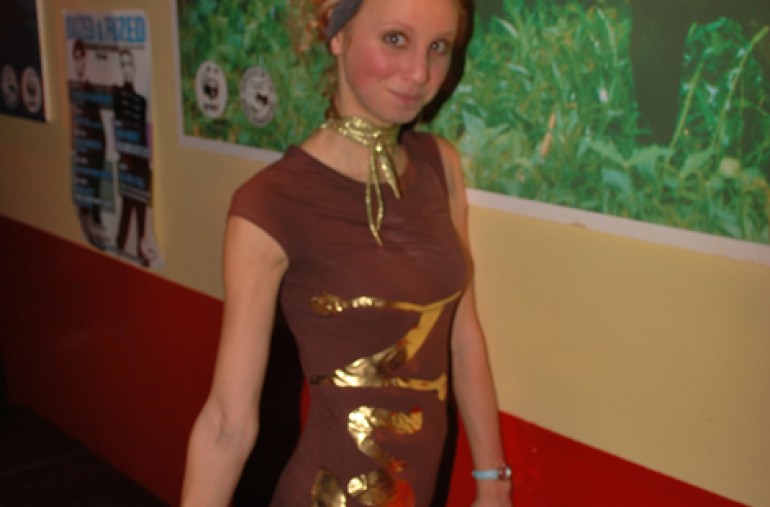 Top Marks, with excellent use of hair & physical stature.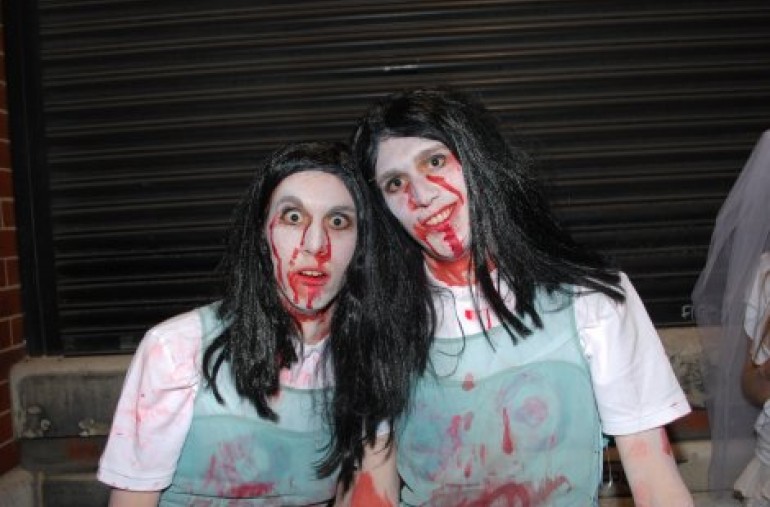 Another fine effort, giving us a kinda before & after effect, when viewed with the other 'Twins from the Shining'.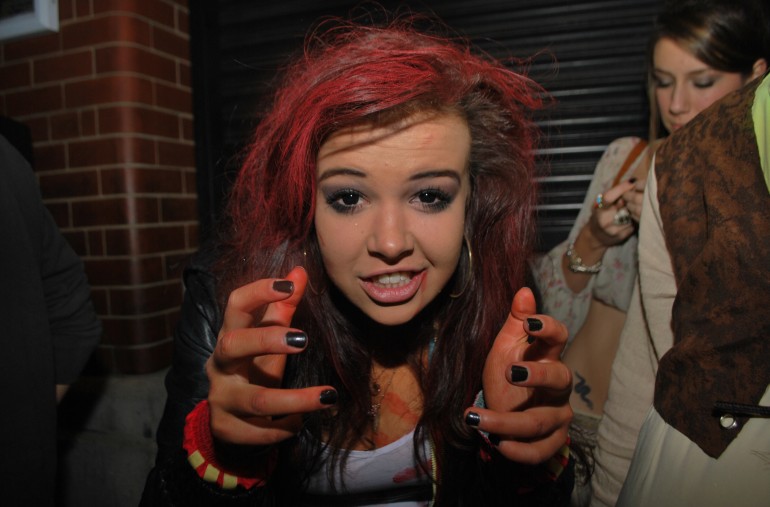 Luckily for this young lady, she has a genetic Kate Bush lower lip, as beyond that, her spookiness appears to amount to little more than some low grade blood work in her pectoral region.