Halloween
We have a long & unrivaled Halloween tradition at WHQ. We are the spookiest, everyone knows it & that is that. Each year we hold a mad costume competition & dish out crazy prizes.
We are still in the process of uploading all the previous years images & reviews to this new site, so please bear with us, as it's a flippin' massive job. Not quite yet, but very soon, you'll be able to click on any year, to see the amazing costume photos from that chapter of this mad annual event & read the gushing & ultra harsh (in places) narration.
Halloween @ WHQ is a lot more than just a night out & a costume competition - it borders on a being a true 'cult.'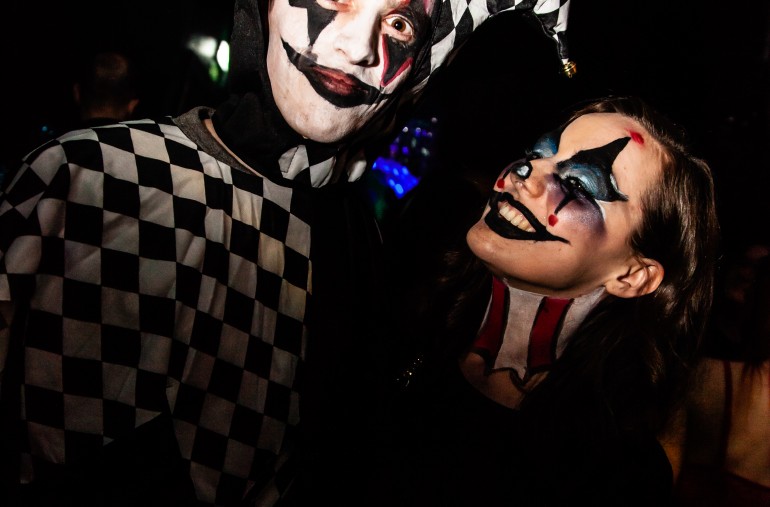 What a pair of clowns… Unfortunately for these two, we're not coulrophobic, but they're still a fairly spooky looking duo… By no means is it a masterpiece, but it will of been certain to send shivers up a few people's spines on the night..!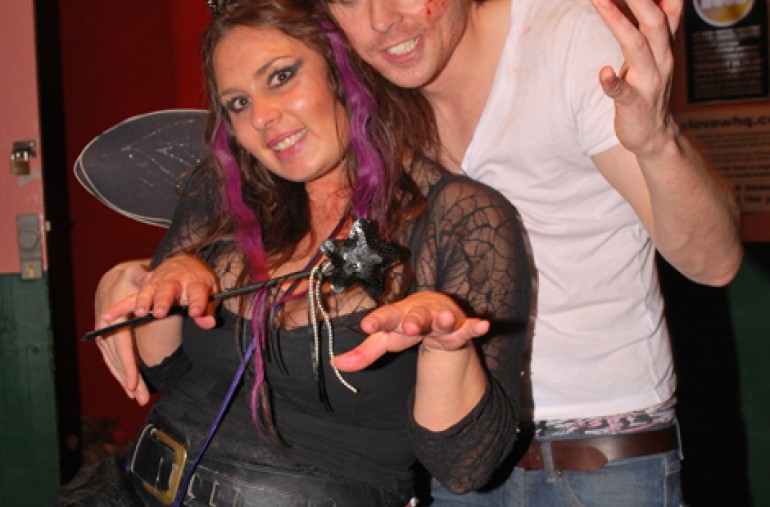 She scores highly on the witchie, casting a spell with the hands stance. He however, is extremely poor! His outfit appears to comprise little more than normal clothes & a shaving cut? Not acceptable, there's no point pleading, go & stand in the corner until we tell you you may rejoin the class…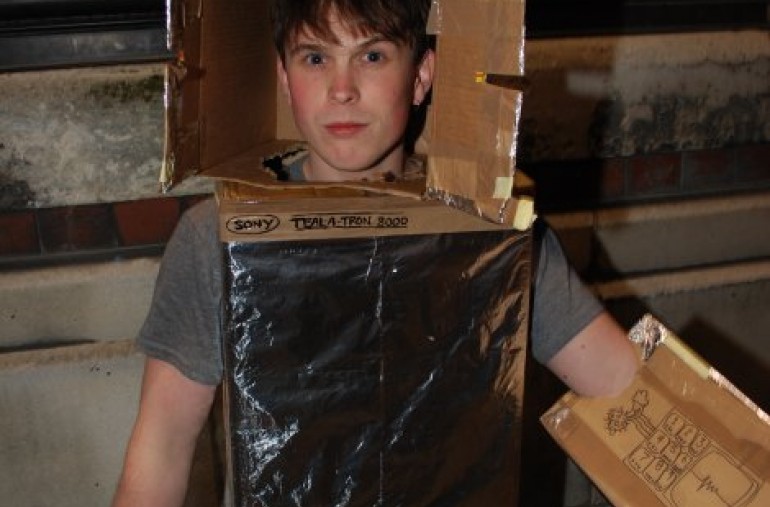 Aha! You see what we mean..?