Halloween
We have a long & unrivaled Halloween tradition at WHQ. We are the spookiest, everyone knows it & that is that. Each year we hold a mad costume competition & dish out crazy prizes.
We are still in the process of uploading all the previous years images & reviews to this new site, so please bear with us, as it's a flippin' massive job. Not quite yet, but very soon, you'll be able to click on any year, to see the amazing costume photos from that chapter of this mad annual event & read the gushing & ultra harsh (in places) narration.
Halloween @ WHQ is a lot more than just a night out & a costume competition - it borders on a being a true 'cult.'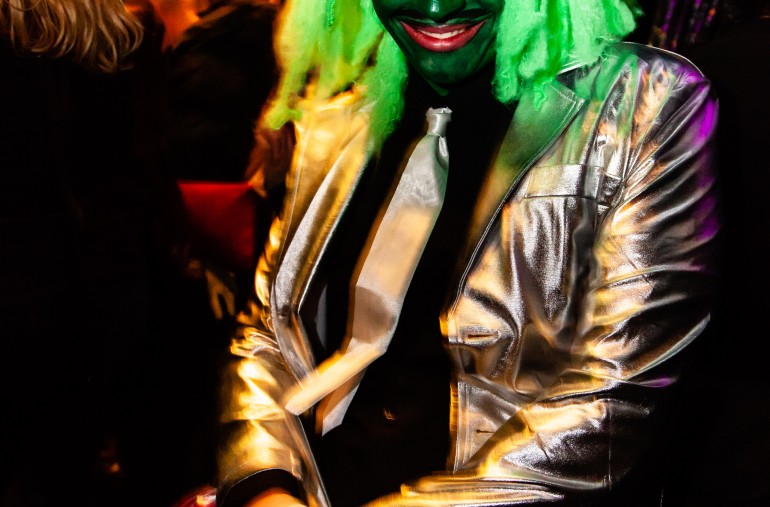 Looking as if he's swigged one too many Toejam & Bailey's cocktails, Gregg here is an accurate representation of the Boosh character...
Low on spook factor, but high on stage presence.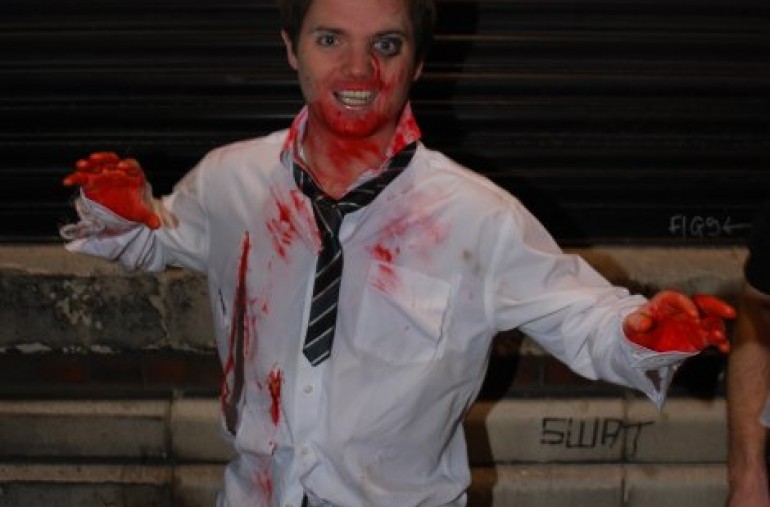 Was originally gonna come as the Devil, but he used all his red paint up (two handed) wanking… Whilst he was getting himself ready.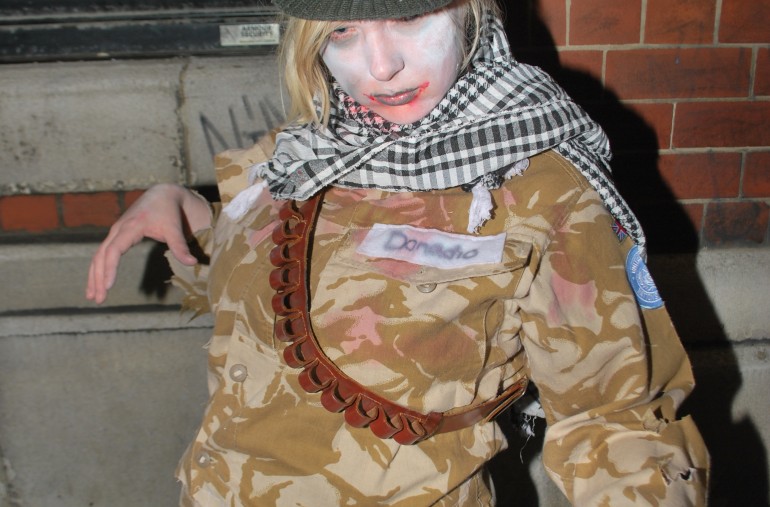 It's a good solid stare, but the bloodwork is poor & pink. This we fear will keep her out of the prize giving ceremony. Living proof that it's really important to get your blood right on Halloween. Remember kids – Tampon red, not Vimto purple – at all times.