Halloween
We have a long & unrivaled Halloween tradition at WHQ. We are the spookiest, everyone knows it & that is that. Each year we hold a mad costume competition & dish out crazy prizes.
We are still in the process of uploading all the previous years images & reviews to this new site, so please bear with us, as it's a flippin' massive job. Not quite yet, but very soon, you'll be able to click on any year, to see the amazing costume photos from that chapter of this mad annual event & read the gushing & ultra harsh (in places) narration.
Halloween @ WHQ is a lot more than just a night out & a costume competition - it borders on a being a true 'cult.'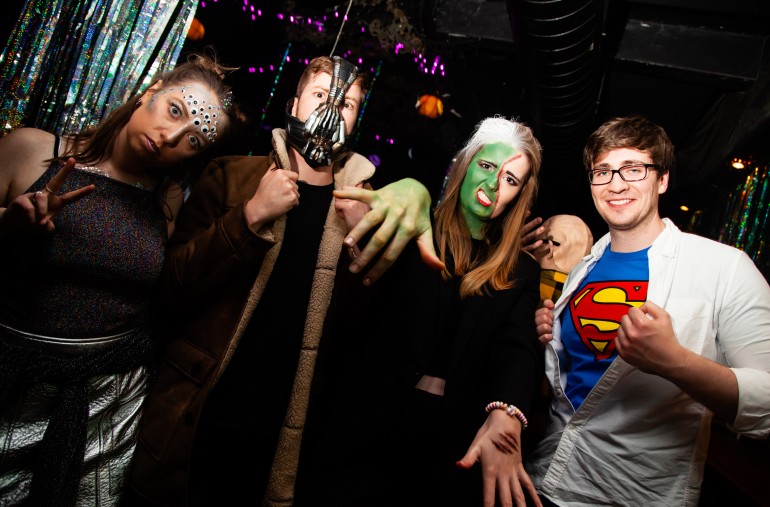 What an estranged assortment we have here...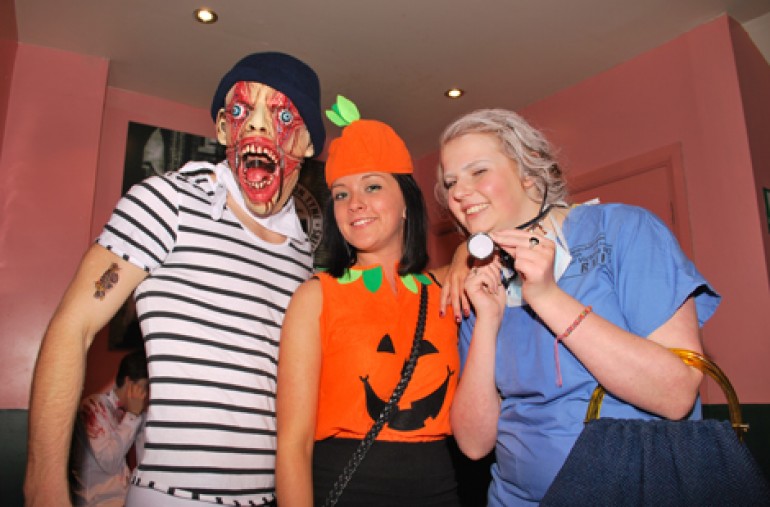 We've said it before that a mask is always a cop out, but what a mask! It's a belter & could just be the exception, that proves the rule.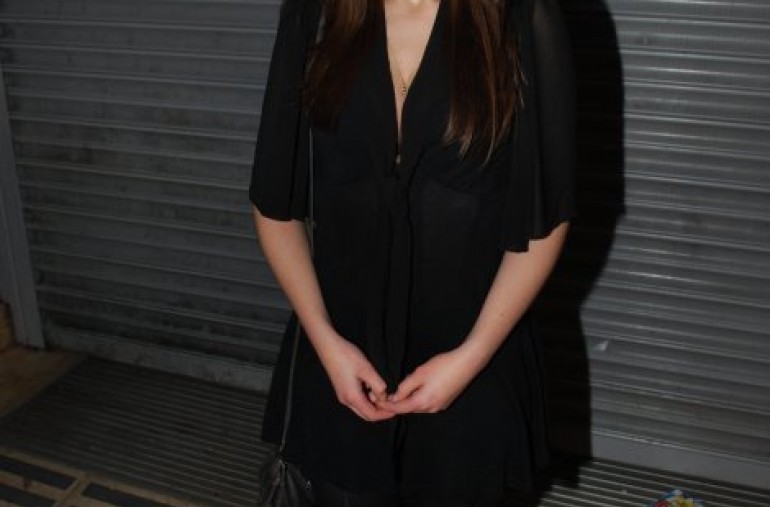 Sweet, but not exactly striking terror into our hearts…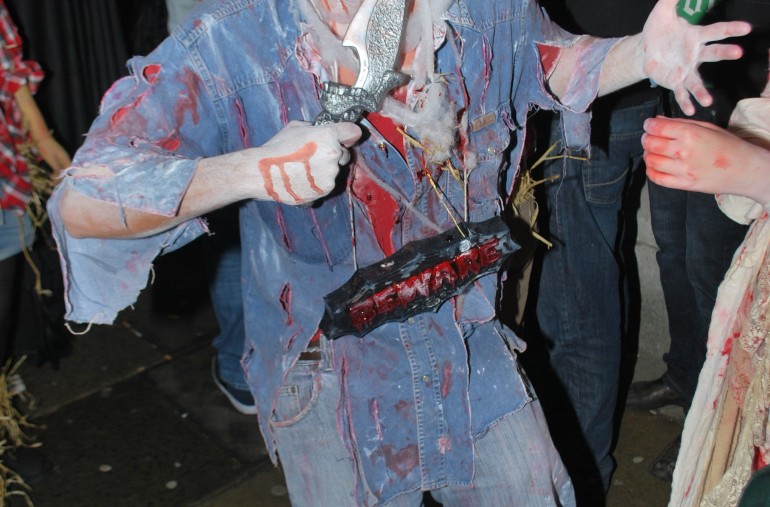 His game is tight. He's a well crafted Zombie, who's been dead for a while, as he has the blue thing going on quite nicely. The eyes are beyond criticism & the torn clothing is 100% authentic. We hate to nit pick & as you will surely realise, it is not in our nature to criticise the costumes of others purely for our own amusement… But we have to challenge his use of the knife as a tool… Think about it – Zombies cannot possibly use a tool. It is industry standard & it's indoctrinated by Rule 11 of Zombiedom. It's such a shame because his execution is otherwise near perfect, but he's only got himself to blame. WHQ cannot allow people to break the established laws of both Zombiedom & Halloween in such a blatant fashion without bringing it to the attention of voters. What's right is right.