Halloween
We have a long & unrivaled Halloween tradition at WHQ. We are the spookiest, everyone knows it & that is that. Each year we hold a mad costume competition & dish out crazy prizes.
We are still in the process of uploading all the previous years images & reviews to this new site, so please bear with us, as it's a flippin' massive job. Not quite yet, but very soon, you'll be able to click on any year, to see the amazing costume photos from that chapter of this mad annual event & read the gushing & ultra harsh (in places) narration.
Halloween @ WHQ is a lot more than just a night out & a costume competition - it borders on a being a true 'cult.'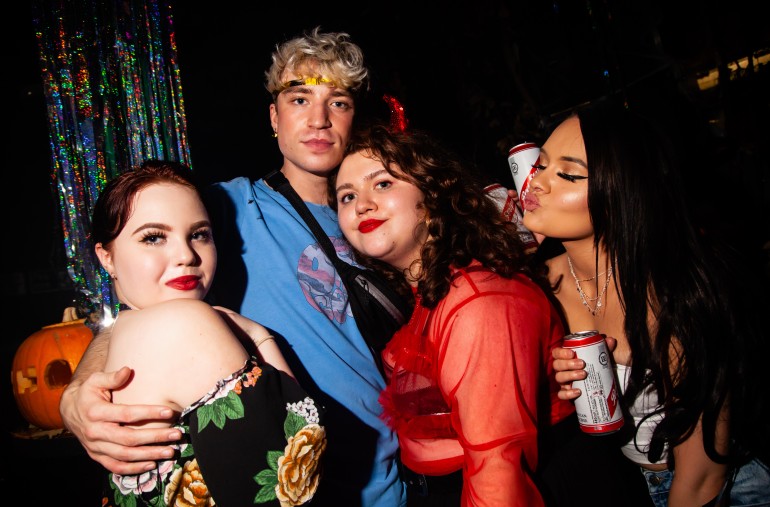 Here's a crash course in how not to win anything in this contest, if ever we saw it..! The closest thing to a costume in this photo is a pair of devil horns, which is never going to be enough to redeem the rest of the muppets' lacklustre attempts... Abysmal..!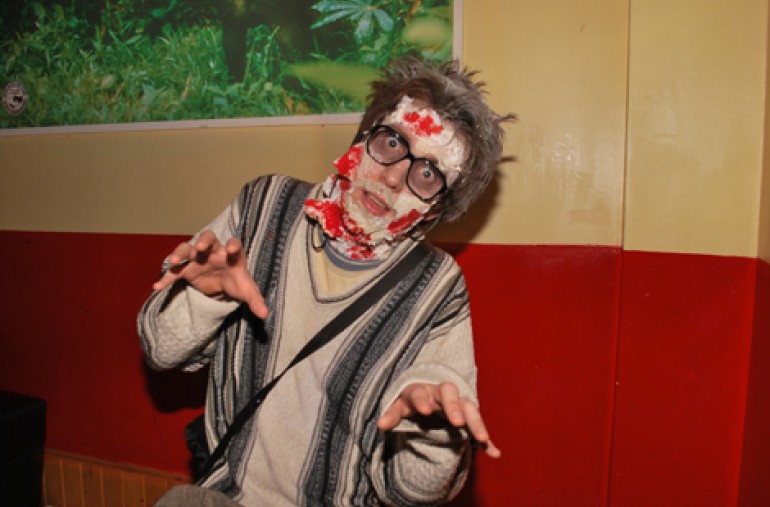 Making good use of the classic mummy stance he definitely has something here. Slighty lets himself down though, as his blood is a bit 'jam'.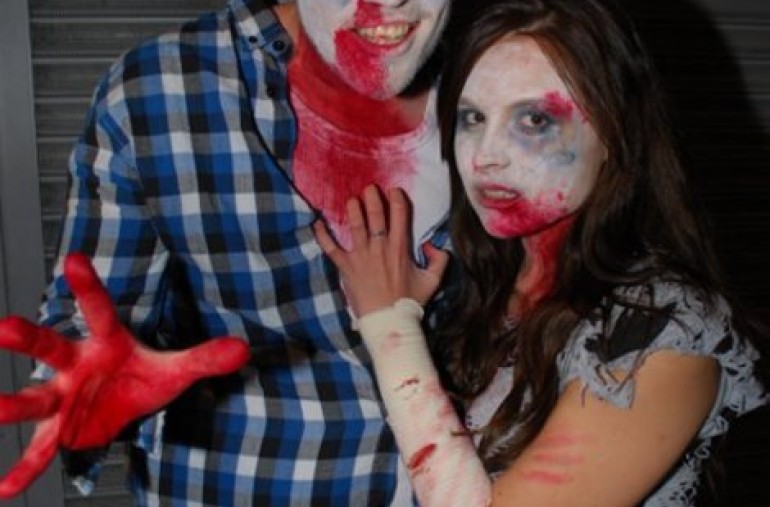 They are really good, but they have made a major error here, which could cost them dearly when the votes are tallied…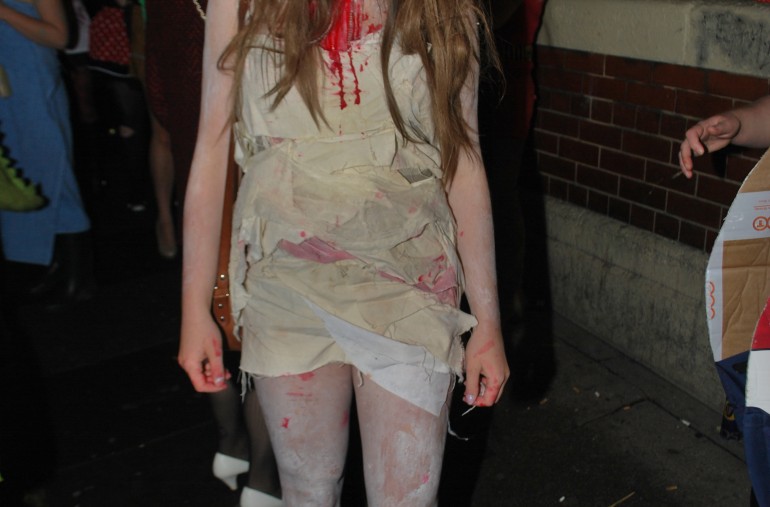 Jesus, Mary & Joseph – Check her out..!! Absolutely flippin' Outstanding with a capital 'O'! One of the most memorable looks of this or any other Halloween. The attention to detail is exemplary…! What a flippin' look. Is it from a movie? It's just so mad! Check out her pins…