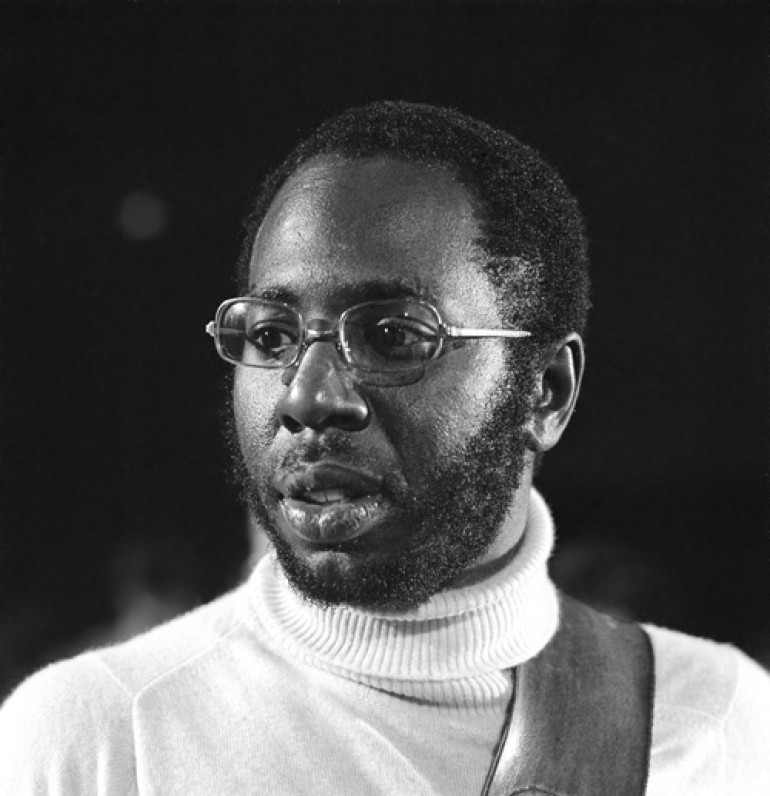 3. Curtis Mayfield (1942/99)
A truly inspirational man
Curtis Mayfield was the lead singer of 60s vocal group 'The Impressions' whose hits included People Get Ready,' 'Keep On Pushing' & 'We're a Winner'.
Curtis then went on to record as a solo artist throughout the 70s & was a pivotal figure in the struggle against segregation & the oppression of black people & other marginalised groups worldwide.
Early work developing on WHQ's amazing & massive Curtis Mayfield Mural
It was around this period that he recorded Move On Up, which is probably his best known tune.
Curtis made a real difference, to millions of lives. We've looked up to him since we were little kids & were lucky enough to see him play live, down in Liverpool back in the early 80s.
Ever been to a live concert & been so overwhelmed with emotion, that you cried proper tears..? This show was the first time that ever happened to us.
He embodied the concept of improving people's lives & self image through art. Curtis also encouraged positivity, was consistently uplifting & he never sold out.
We wanted to embody those principals & to set the bar high for WHQ Club.
That's the reason why we chose to call our fantastic new home, Curtis Mayfield House.
The finished Curtis Mayfield Mural that covers a full wall of the upstairs Club. That's justice for you right there..!
---
Related Articles