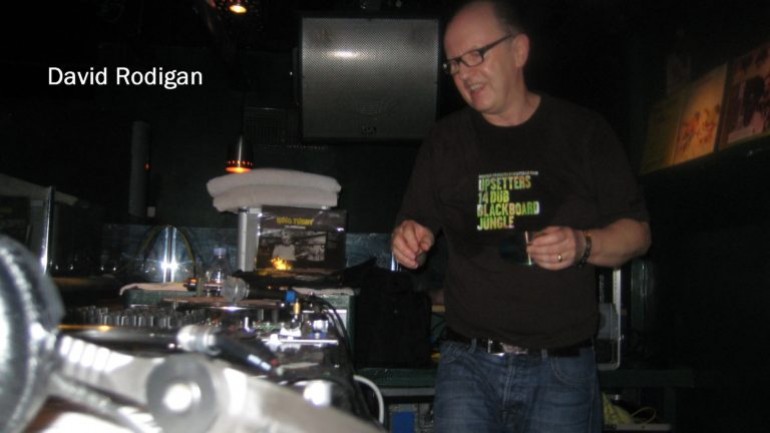 DJs above & beyond
DJ wise, on the national & international scene, WHQ has a load of cool chums.
All the Dj's who come here are cool, but these guys right here have gone above & beyond for us, so get extra props.
The Rebel himself... Congo Natty. We fight the same fight & we fight it together.
As we do with the Congo Natty Family, we tend to work with great A-List Djs & Crews that we respect & get on really well with, regularly & for as long as is possible.
We've done a tonne of shows with Mark, he's been a true friend to the Club.
Of the hundreds we have worked with, there are some who have been such an inspiration to us during certain periods of the Club's development, that we have booked them time & time again, often eventually representing them exclusively in Newcastle.
We did a load of shows with James & hung out a lot, throughout the mid part of the noughties & he was a massive influence on us. What an inspiration!
Occasionally, their careers get so stratospheric that their agents can't send them to a place this small anymore.
James getting props from the crowd in 2007
But we always enjoy the ride & influence they bring to us, over the multiple shows we've hung out with them over many years & we always stay pals.
Your boy Mark, on a more recent visit, smashing it to them in the upstairs Club.
Great, standout Djs falling into this category include, Mark Ronson, James Lavelle, Trevor Nelson, Zane Lowe, DJ EZ, Hunee & David Rodigan.
The Man who has played more times here than any other visiting artist - David Rodigan at the controls...!
The music business can be really cut throat & each of these artists has added far more to WHQ than just sets of music.
We take influence from the very best - DJ EZ, one of the hardest working, humblest people we have ever met. He spun us a 5 hour set on one visit & everyone went totally bananas..!!!
We have many stand out Djs with us & none more so than our Scottish Brothers that we hang tight with, the Mungo's Hi Fi Crew.
We have near family ties with our Bros from beyond the wall & they always smash the Dance & mash up the crowd.
Hunee's influence is irresistible. He is the music man & casts a spell over the dancefloor that no one can match.
He's a gentle kind soul & a welcome part of the WHQ vibe.
With all the Djs who visit us, we've had some amazing times together & so much fun.
We've always listened carefully to their advice & influence & we know their respect for WHQ over the years & consider them our chums.
Other than music & cool politics, all the Djs & Crews we love have one other thing big in common with us… They are Grafters.
---
Related Articles