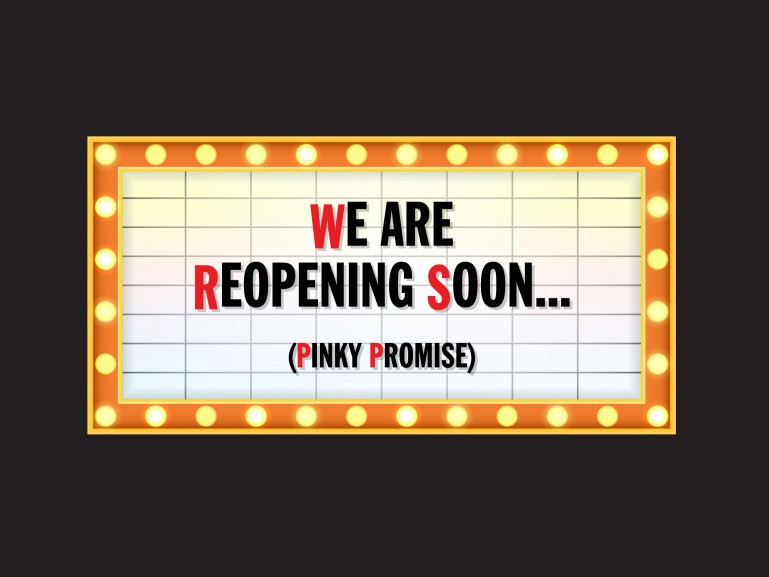 WHQ, the global pandemic, Club reopening & news updates
Thank you all so much
Hi Chums - Thanks so much to everyone for all the e mail messages of support we've had pour in since the lockdown began. They mean the world to us so thank you. It's great to know that you hadn't forgotten about us here @ WHQ.
Very much.
These have been really difficult times for us all & our hearts go out to all of you, who have been effected by this ruthless pandemic. It seems daft to be sat here talking about the situation for the reopening of a Club, at a time when there are people out there, who have lost loved ones, family members, jobs & so many people are facing uncertainty.
So we ask that you please excuse us, as it is important that we do still take a moment, to let people know what is happening with the Club, as we have been bombarded with enquiries for an update, which you can get by scrolling down...
Closed since last March
WHQ has remained closed since last March, but given recent Government announcements, we are hopeful we will be returning this July (see below).
Hoping to return in July
WHQ reopening is imminent & as we prepare for life post Covid, the WHQ team is expanding.
We are hooking up with two of our chums (& key players in the city) Stuart & Gabriel, who are joining our management team as key members to help drive the continued evolution of WHQ.
The return from the pandemic will be a key time for the Club & heralds a brand new & exciting chapter in our long history as an independent, music led Club & team.
Tommy will be ever present & hustling to future proof us against any return to times like the crazy ones we've just been through. He'll also be developing & expanding our 'WHQ & Nat Turner' UK wide concert events.
We finally, could actually see the light...
So fingers crossed & Government roadmap permitting, it finally now, really does look like WHQ Club shall return from July with an even bigger, stronger team, having made it through the pandemic - which is fab news to be able to bring you..!
No way could we have survived this mad lockdown without the support of the Arts Council Covid Recovery Fund, our friends at Newcastle City Council & of course all our WHQ supporters, who have sent us such lovely messages over this difficult period.
It's this support that has kept this Club going & we cannot thank you enough.
So let's all cross our fingers for a July end to this crazy pandemic.
This New Site
As you can obviously see, we have been busy working on this fab new site for you all. It's much easier to get about than the old one & is 100% phonetastic.
Yup, it sure does look good on a phone.
There are still massive chunks we need to transfer over from the old site (all the Halloweens / Complaint Corner / Stuff we like etc.) but as it has really been such fun to do, we thought we would share the new site with you all now & then just keep topping it up.
So we'll keep adding to it consistently in the coming weeks, until all the missing info from the old site, tonnes of brand new content & loads more fab History is uploaded too.
Check out the 'Mr Policeman Badger' bits in History, to get a good idea of the standard of 100% true & hilarious new content we will be adding.
New pages will be adding every week.
The idea is for it to blow your mind, keep us close as a crew & help us all to get through difficult times. Just a few little visits, to read a little few yarns & one on ones, so we can all get by.
Trust us, it's gonna end up really far out by the time we finish it all, so we hope you will consider this brand new site, as having been our little lockdown gift to you.
Let's face it - this past year, we've had nowt else to do but chat..!
Keep in touch
We will keep this page exclusively for current news & progress around our June reopening, so you can check in any time for an update. If you need to get in touch or have any questions, just holla down the e mail & Stuart, Gabriel, Debs or Tom will respond accordingly...
Gwen stylee.
So we hope you enjoy the new site, dig deep & enjoy the read. Also please always wear those masks, wash those paws, stay out of trouble & keep your sweet self safe.
We send you our love, best wishes & kisses for you now - we'll see you in June..!
WHQ x.
Don't just clap & bang them pans... Use your vote every chance you get, to force the Government to pay them more loot.
---
Related Articles