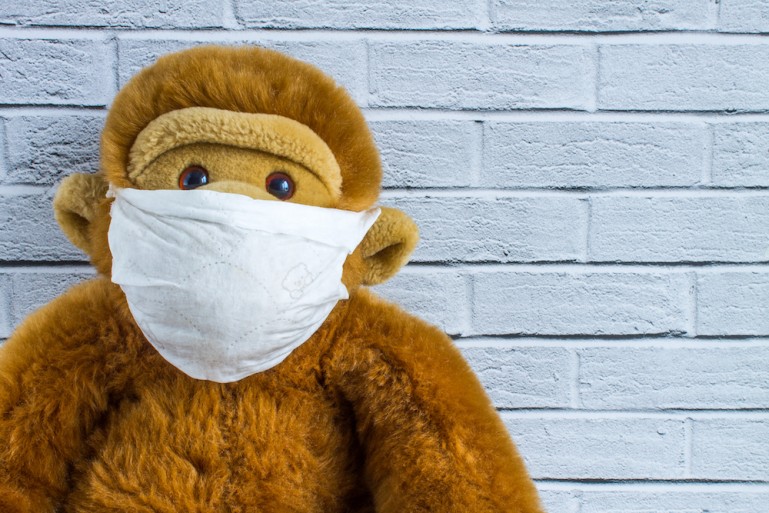 WHQ, the global pandemic & news updates
Thank you all so much
Hi Chums - Firstly, thanks so much to everyone for all the e mail messages of support we've had pour in since the lockdown began. They mean the world to us so thank you. It's great to know that you hadn't forgotten about us here @ WHQ.
Very much x.
These are really difficult times for us all & our hearts go out to all of you, who have been effected by this ruthless pandemic. It seems daft to be sat here talking about the situation for the survival of a Club, at a time when there are people out there, who have lost loved ones, family members, jobs & so many people are facing uncertainty.
So we ask that you please excuse us, as it is important that we do still take a moment, to let people know what is happening with the Club, as we have been bombarded with enquiries for an update, which you can get by scrolling down...
This New Site
As you can obviously see, we have been busy working on this fab new site for you all. It's much easier to get about than the old one & is 100% phonetastic.
Yup, it sure does look good on a phone.
There are still massive chunks we need to transfer over from the old site (all the Halloweens / Complaint Corner / Stuff we like etc.) but as it has really been such fun to do, we thought we would share the new site with you all now & then just keep topping it up.
So we'll keep adding to it consistently in the coming weeks, until all the missing info from the old site, tonnes of brand new content & loads more fab History is uploaded too.
Check out the 'Mr Policeman Badger' bits in History, to get a good idea of the standard of 100% true & hilarious new content we will be adding.
New pages will be adding every week.
The idea is for it to blow your mind, keep us close as a crew & help us all to get through these difficult times. Just a few little visits, to read a little few yarns & one on ones, so we can all get by.
Trust us, it's gonna end up really far out by the time we finish it all, so we hope you will consider this brand new site, as our little lockdown gift to you.
Let's face it - round about now, we've got nowt else to do but chat..!
Closed since last March
WHQ has remained closed since last March & there certainly seems to be no sign of us being allowed re open the Club anytime soon. When (or even if -gulp..!) we will be able to reopen, we really have no definite idea yet, it all depends how long this crazy virus thing drags on.
No one really knows what may lie ahead, so we all just gotta try to stay positive & keep those fingers crossed.
We will be updating this section of the site regularly & as soon as we hear anything concrete from the Government, we'll be sure to let you all know immediately - right here.
Will WHQ be doing small events..?
Until things calm down virus wise, is not possible for us to open for even small, socially distanced events. With us being a Nightclub, our closure is required by law.
Our Club soundproofing means we have no natural light coming in anywhere, so we cannot really operate as Bar, or repurpose the Club to access any alternative income stream.
Errr... the income bit..?
So we gave it careful thought & took the decision to just clench those buttocks, totally lockdown, hold firm, hope for the best & wait it out.
So that's the plan - we wait.
WHQ Staff Team
With no income, things have been challenging & with furlough ending & absolutely zero light at the end of the tunnel as yet, 14 of our staff team have had to be made redundant.
That is the worst part of all this mess from our point of view. It hurts, as they are such as fab crew & if we survive & WHQ is able to return, all of them will be offered their jobs back if they would like them.
Please also spare a thought for all our crew of independent promoters & DJs, who are also deeply effected by WHQ's enforced closure. Hopefully we will see them all again soon too.
WHQ ticket refunds
All tickets for all our WHQ Club shows were immediately & automatically refunded upon lockdown, except for the Hunee show which we rescheduled.
Once it became clear that this virus caper was all going to go on indefinitely & we were not going to be able to deliver the rescheduled Hunee date, we have now also refunded that show in full as well.
All Hunee tickets are now fully refunded
We wanted to respond immediately lockdown hit, with no pissing about, as we knew you were all as financially stretched as we were.
All our big WHQ & Nat Turner Live Events shows have either been refunded or rescheduled for well into next year.
Arts Council Culture Recovery Fund
Luckily we were successful in applying to the Arts Council Culture Recovery Fund & secured backing in late October, to cover the basic outline costs of us mothballing the building until the end of March 2021, for which we are very grateful.
Home from home for so many of us.
What happens to us after March, we shall have to wait & see, but as of now, that's where we are at, holding firm.
Like everyone & everywhere else, things are up in the air for WHQ until the virus either dies down, or the recently announced vaccines are rolled out successfully & proved to work.
Quick sticks..!!
The most important thing is that for now, we are still in the game & we are counting our blessings to be in that position when so many other venues may not be.
A little Covid movie
A young crew called 'Rhythm Rug' asked us recently if we would be willing to give them access to the Club, so they could make a documentary about the effect of Covid 19 in the UK Club scene.
The idea was that it would hopefully be the first in a series of films, shot with different Clubs across the country, to highlight the plight of Nightclubs nationwide. They hadn't ever made one before, so were finding it hard to get access to Clubs as people didn't know who they were.
We were more than happy to take part & the resulting film is here for you to see. It's been really well received & hopefully it can now help to open those doors for them, whilst also helping to keep WHQ fresh in people's minds.
Keep in touch
We will keep this page exclusively for current news & any progress around the virus situation, so you can check in any time for an update. If you need to get in touch or have any questions, just holla down the e mail & Debs or Tom will respond accordingly...
Gwen stylee.
So we hope you enjoy the new site, dig deep & it will keep the Club alive for you.
Also please always wear those masks, wash those paws, stay out of trouble & keep your sweet self safe.
We send you our love, best wishes & kisses for you now.
WHQ xxxx.
PS. We are still trying to get our heads around the fact we had no Halloween & there'll not be a New Year's Eve this year in WHQ - that chums, feels very, very weird… x
Don't just clap & bang them pans... Use your vote every chance you get, to force the Government to pay them more loot.
---
Related Articles