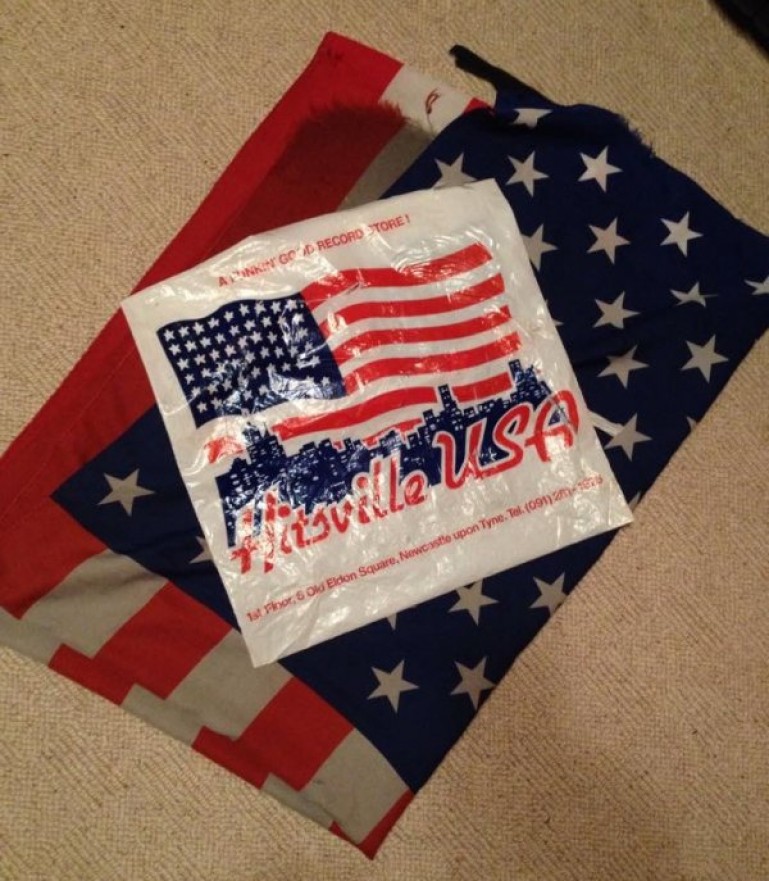 Classic record shops
Over the years we have spent a load of time in local record shops. Hitsville USA, Trax, Flying, Looney Tunes, Bass Generator, Oldhitz, Listen Ear, Volume, Windows & Chill Bill's little place on Cross Street, were all massive shops in spirit - Rpm still is.
Small independent vinyl retailers, many with limited life spans, catering to niche markets, way before the big chains cottoned on to dance music, i-tunes appeared, or the Nu Skool culture of internet streaming of music began.
Chill Bill - A Classic, Old Skool Newcastle Character
Pictured above is 'Chill Bill' Wake. Billy was a true Old Skool Hip Hop head with proper game, who worked in Volume Records (formerly called Listen Ear & now flattened), where that picture was taken. Bill went on to open his own little Hip Hop & R&B shop on Cross Street, before moving to Glasgow.
2 top albums we bought from Billy's record shops.
Lots of people thought Bill was really moody, but we always got on really well together & got some amazing records off him from all the shops he worked in. We also went on to purchase the pick of his personal, original 12″ vinyl Hip Hop collection, when he eventually moved outta town – Ha!
Callers
As kids in the 70s we had bought Northern Soul 7″ pressings & bucketloads of original Disco 12″s on the day they came in, from a fab shop called Callers, which was a department store on Northumberland Street.
The super influential Callers Store on Northumberland Street, was about where JD Sports is plonked today.
It sold furniture & holidays & had a fab record shop in it upstairs that was absolutely massive & really great for all genres of Black Music. Tony Bromwich was the top dude you saw there, who always kept you right musically & smack up to the minute with the latest tunes.
(Editor's note: See tribute, to mark Tony's passing, at the bottom of 'Someday' over in Stuff We Like)
Tony, looking young & cool as ever, pictured in Callers way back in the day...
Hitsville USA
Tony went on with his chums Joan & Ronnie to open 'Hitsville USA' in Old Eldon Square, prior to most of the other fine shops name checked above starting out. We reckon this was the first proper & finest ever record shop in Newcastle & was a real great place. Don't get us wrong, we loved them all, but Hitsville USA was certainly the one that had the biggest influence on us.
Top left : Tony, right : Ian & Sally, Bottom left : Tom & Micky : right Tony & Joan
Tommy in Hitsville late 80s
Beats like Promised Land & Someday too, both of which are thoroughly worshipped for your entertainment, over in our 'Stuff We Like' section.
Joan banging out the tunes in Hitsville
Up the stairs on the first floor in Old Eldon Square was Hitsville USA
Weak Become Heroes
Surprisingly, later on 'Weak become Heroes,' from the first Streets album, was well on the money in evoking & recalling, exactly how it was for so many of us, to be a part of the late 80s-early 90s dance movement, that swept across the nation…
'We all smile, we all sing'.
---
Related Articles