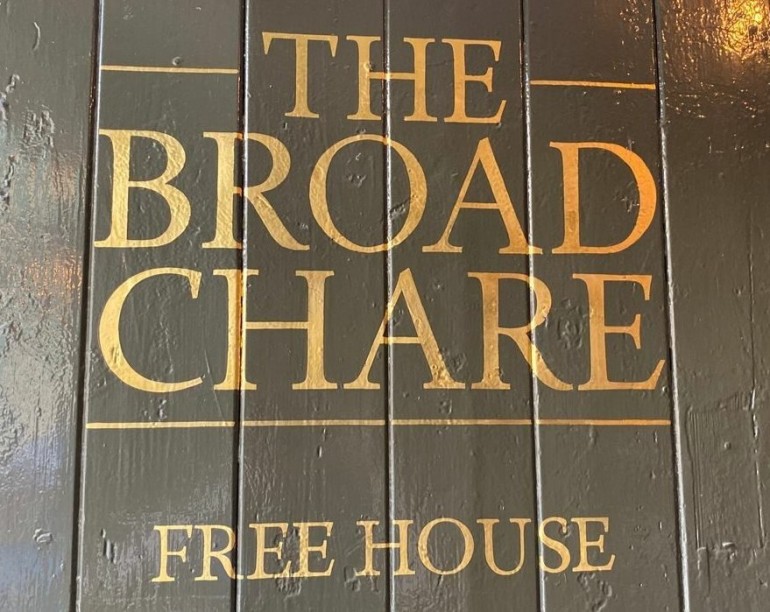 The Broad Chare
High end foodie Heaven
This is a high end, quality Newcastle institution & a recent visits here have completely blown us away. Situated right next door the the Live Theatre, opposite the Quayside Law Courts, this is an absolute humdinger of a place to eat out.
The upstairs restaurant area.
It's a small proper pub, with what is without doubt the best pub food menu in Newcastle by absolute miles. This place is world class.
A real tummy revelation that you'll love.
The Broad Chare is co-operated by the Live Theatre & the Cafe 21 Restaurant group. It's a truly unique place, with a really high quality Gastropub vibe.
The food here is 100% beautiful.
From the wide range of beers, wines & bar snacks, to the full menu available upstairs, this is a great place to drink & an even more amazing place to eat.
It's food prices are not cheap, but not ridiculous either, especially when you consider the quality on offer. If you're student & your folks are coming up to visit you in town, to splash out & take you for food, this is definitely where you should all go.
All kinds of fab ales & wines.
It's beautifully understated, a cute little tucked away spot, that's properly on. It's great any time of year, but we like it best in the Autumn / winter season as it's so cosy.
The BC is a place that somehow seems to seduce you into more red wine than you thought you would drink, as you just won't want to leave.
Proper wholesome grub.
You should make a point of discovering this inspirational eaterie. It delivers classic, yummy, high end English grub. You'll soon see why it was recently listed at number 18 in the top 50 Gastropubs in the country & if you ask us, it probably should have been placed even higher.
Eating here manages to be relaxed & informal, yet still fell like a real event.
---
Related Articles