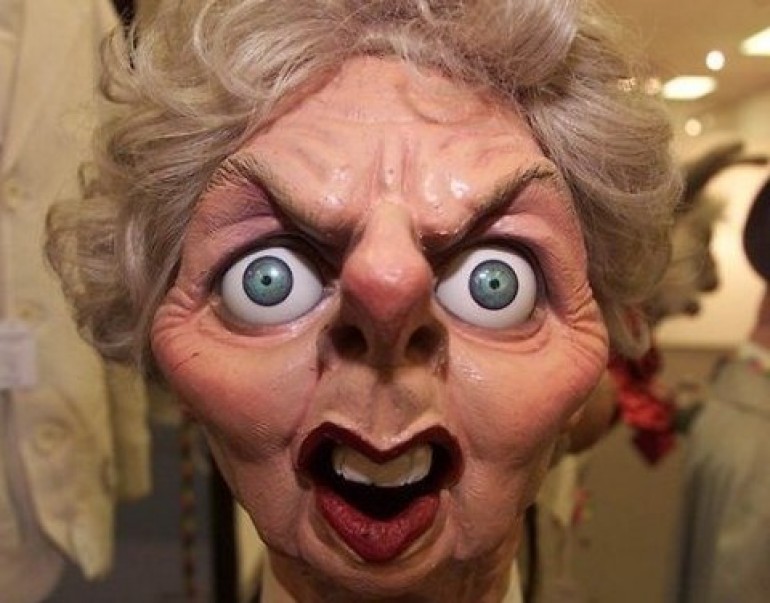 The underground party scene in the 80s
The combined recipe of the violent doormen & the racist cops, seasoned with the bitterness, that anyone with even half a brain felt towards Frau Thatcher's government of the day, alienated a great many ordinary people.
We weren't the only ones & she was deeply hated & her party of self-entitled toffs resented, by the vast majority of the Toon, the North & beyond.
Vinegar's extensive Welsh fan club 1984.
This UK-wide disenchantment, was a major (not John, he came later) factor in laying the foundations for the birth of Newcastle's original 80s Underground Party Scene.
Here come the tunes
We have always been record fiends. Even as little kids we would take control of the 'drop down' record player at family New Year's Eve parties & choose what order to spin the tunes, to work the room.
It was just what we did, always had & it was no big deal.
Early Sound System of Dreams.
So in the mid 80s, now we were running the Trent & doing the jukebox in there, it was a natural progression to start to Dj & spin tunes in public.
With our strong Jazz, Disco, Funk & Northern Soul background, we were already well on the way to having a really great music collection & were eager to share all our top tunes with anyone who would listen.
We had tunes nobody else had & we'd never (other than a couple of total Northern obsessives) met people who were more into music & record collecting than we were.
Sly & the Family Stone - 'Dance to the Music,' our ultra-cool, mint, demo copy.
Politically in the UK all the factors were now in place, to push people like us underground & slowly a party scene, bigger than the student one up in Fenham on a weekend, started to emerge.
These were events that catered to people like us. People who rejected all that was middle of the road & were pissed off with the government & the way night life in the city centre was so dangerous & bland at the time.
So the little 1980s Underground Scene kicked off…
A Night to Remember
Epic parties ensued, like the classic Jesmond Cemetery bash. We didn't organise it, but on the back of the buzz around the Trent jukebox, we were invited to play records there & this was the first time we had ever done so publicly.
It took place in the Gatehouse of the massive Graveyard on Jesmond Road.
Jesmond Cemetery Gatehouse, the one on the left, way, way bigger inside than it looks.
It was a really big party, held on a Saturday night & lots of different DJs were involved. The following day, the Sunday Sun did a sensationalist tabloid article saying 'Students Dance On Graves..!!' etc.
That wasn't true at all, as like we said, it was in the Gatehouse. Not out in the open air, with all the dead people like some bunch of Goths. But that's the local Sunday papers for ya.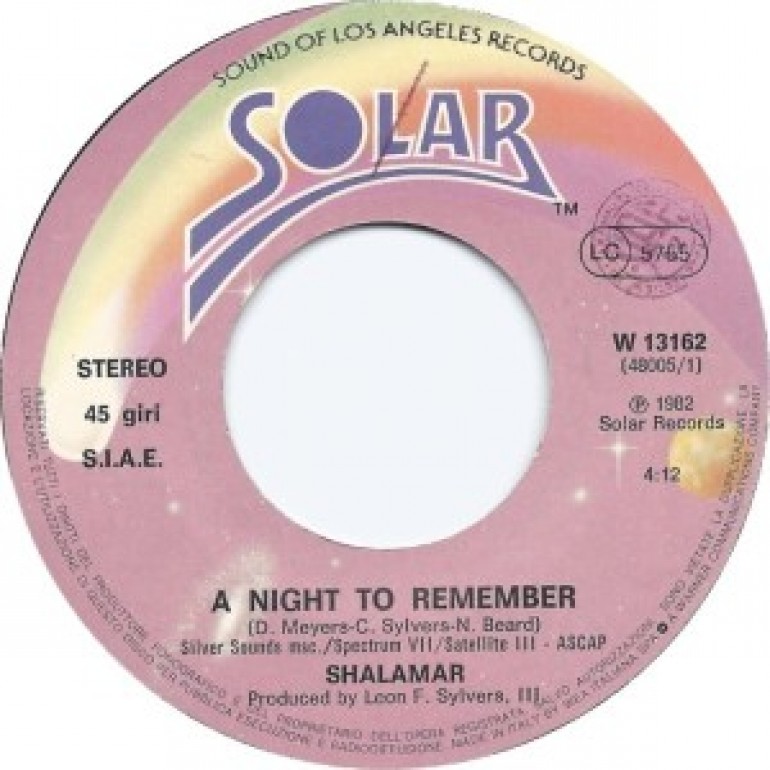 When we went on the decks that night, the first ever tune we played to a dancefloor in Newcastle was Night To Remember by Shalamar. The Graveyard party certainly was that type of night & we properly smashed it.
Often, when having a mid-set a nostalgic moment in WHQ, we'd spin Shalamar & it was almost like it was still that same night & it just never ended…
That was a great do & one that gave us a little inkling, that we could maybe do so much more with these type of capers.
Audible groan...
We were switched on & we saw that that a bigger scene could be created, away from the bland mainstream, as there was obviously such a demand.
Rare Groove, World Music, Soul & Reggae were all big at the Cemetery bash & Barrington Levy's Here I Come & Across The Tracks by Maceo & the Macks were really massive beats that night.
We had every one of those tunes & a bag of chips, but we were still hungry... Very hungry. So we instinctively knew, that if we really wanted to push it, we could take all this palava & raise it up a level…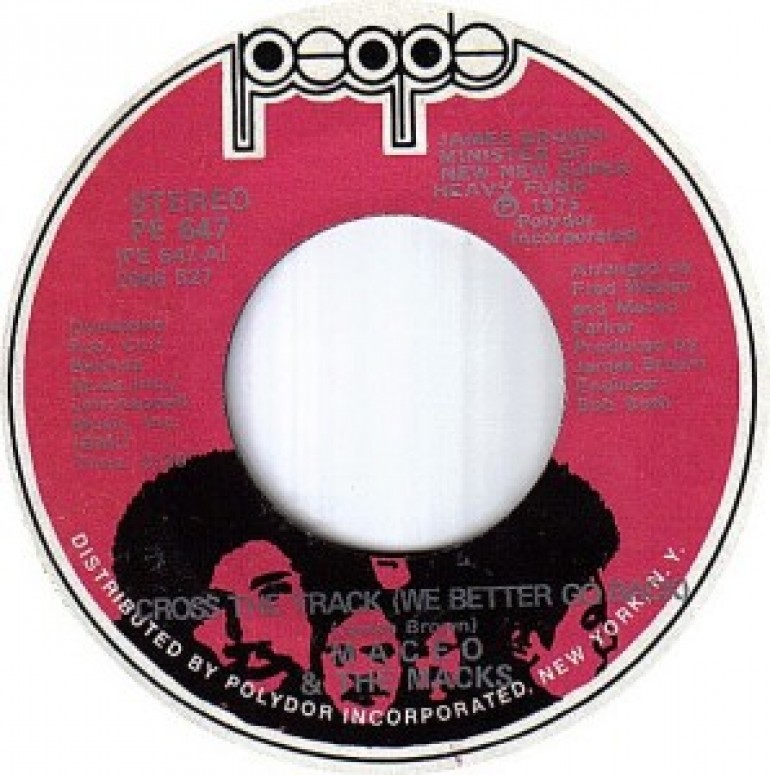 So we started to get involved in putting on large scale parties, run on the fringes of what people back then would have considered, as 'established society.'
This may be hard to really get your head around, but back then, there was no Facebook, no mobile phones, no internet or anything even like that. Instant communication stuff we now all take for granted, was still like far out, futuristic si-fi. So it was possible (if you hung out with like minded, similarly motivated people), to keep a whole massive scene quiet, secret & totally under the radar of the authorities.
The problem was promoting it all, but we already had a ready made way of doing that, via word of mouth...
Classic Trent T-shirt from the 80s
Mission Control
We simply used the Trent, as a kind of mission control. Everyone cool in the city already went there & so we had in the Bar, a central point from which we could network with people, to let them all know where & when the next do was.
Trent House way back... Home to all the lovely little secrets.
The Trent House soon became the place that everyone in the know, knew all the cool underground parties sprung from. It was a marriage made in heaven - A whole new, exciting, fresh, unique scene & it was totally on…
Roberto arrives & the duo is born
Around this time a guy called Bobby Greenland came & started to work with us at the Bar. We knew Bob from Desert Sounds, which was a rehearsal facility he ran with his buddy Stevie Oliver over in Felling.
Back then everyone was either in a band, had just left a band, or was in the process of joining one, it was nuts.
The DIY effect of punk rock had really bedded into the youth culture & shy wasn't a word kids messed with back then. Everyone was a potential rock star - even if they weren't.
The Punk ethos.
All the local bands used the Desert & knew Bob. We'd been playing bass in a few bands during the Arcade period & had practiced over there. We hit it off immediately & just gelled like Brothers right from day one.
Bob had strong family links to the footie team though his Mam & that was a massive help, in providing us an added angle to support the Bar's zero racism stance with all the mad Toon fans.
Bobby was the Party King & as far as we were concerned he bordered on being an almost God like figure. He was just the most charismatic & popular guy for miles around.
Bobby & Maura in (yet another) Trent Bar lock-in - mid to late 80s
Everybody knew & loved Bobby, he could light up any late night lock-in, with his endless repertoire of mad jokes & tricks.
He was Mr. Popular with all the ladies too. As we got on so well, hanging out with him thus made perfect sense, on every single level & he swiftly came to occupy 'mentor status' with us, in the woo the ladies department.
We learnt a ton of stuff from Bob in our early days, all of which we still happily reflect on & roll with to this day.
Such a true catalyst of fun, Bobby was totally, 100% irresistible. So we teamed up with Roberto promoting parties & it was game over…
We had it locked & epic underground parties ensued, at locations spread across the region.
Finchale Abbey, Durham - was one of the mad places we partied.
The 1986 Beach Party was the highlight of our insane capers. No one had ever had the front, to attempt anything on that type of scale before & we were at the very top of our game...
The Trent boys circa mid 80s – dressed up in a manner, specifically suited to the type of 'business' with which they were involved…
Some rough context
Retrospectively, looking back on it all today from 2023, you really need to be able to understand a little of the context & the times that these events took place in & also, our attitude to it all…
We were not doing this as any kind of business (Reader's voice Er… monkey perhaps..?)
& this all took place, pre House Music, pre Rave Era, pre Criminal Justice Bill, pre the arrival of ecstasy & all the large scale mass drug taking that the end of the 80s & early 90s saw.
No one knew all that was even on the horizon & there was an innocence & genuine sense of fun, to everything we did.
Way better looking than most Club promoters nowadays.
That is why people loved us, trusted us to run great, safe parties & came to hang at all our dos.
We were just kids having a laugh, setting up places where we could play & people could hear Black music, Soul music - our music. Outwitting the authorities totally & seeing just how far we could push it...
Some 100% essential context
Yeah we were a bit naughty…. Cheeky little rascals, if you like.
But the way we saw it, we weren't doing anything 'morally illegal.' The stark reality of it was, it was the Toon in the 80s & we were providing the safe, cool environment, that all the switched-on party people were starved of.
That type of environment was simply not being provided by the cops & doormen in the city centre at the time.
Not even slightly...
That was one of the main factors why there was a such demand for our parties, because no one ever got hassled, racially abused, or smacked about.
Re Batman, think - 1980s Doormen & plod.
We weren't about setting ourselves up as 'cultural public servants' or anything daft like that though. Just a couple of ordinary, friendly lads, who simply developed it all naturally, as there was a genuine need from our chums.
We honestly just saw ourselves as a couple of Robin Hood type characters. A dynamic duo, doing good deeds, having a laugh & giving something back to the people.
All whilst utilising our both undeniable & considerable swerve, to woo the ladies.
Err... Pretty sure these were Bob's..?
We were the Trent Crew… the late night lock-in 'Maestros.'
It was the 80's, we had game & the game was there to be played…
So it was game on.
---
Related Articles