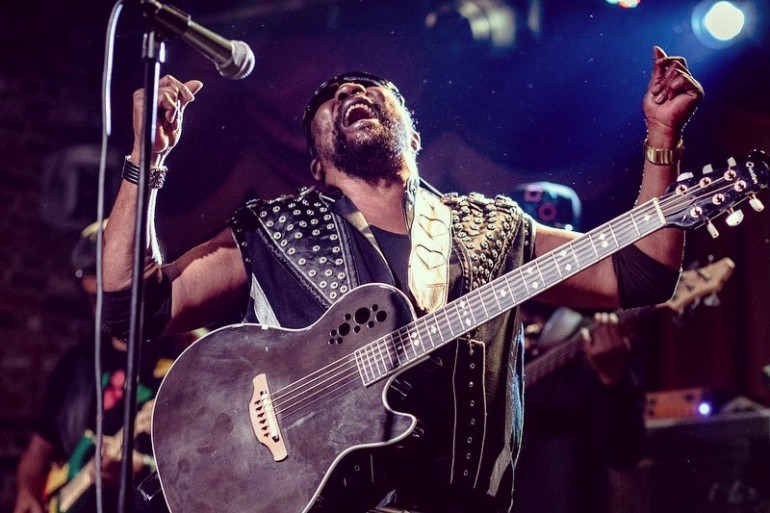 WHQ & Nat Turner Live Events arrives 2017
You listen - you hear
WHQ isn't like all the big 'leisure multiple' companies, where ordinary people never have contact with the cats who actually run them. We're always about in the Club & bang up for direct email communication too.
Many of you reading this now, know already that we'll always make time to chat, one on one with you about stuff.
Plod said you like watermelon & live in a tree.
Having been doing this caper longer than any other crew in Newcastle, WHQ's reach really does now span generations. Because of that, we often find ourselves chatting, or bumping into couples we knew yonks ago, who first met up in the Club, when they were digging that old 'WHQ sexual healing.'
They then promptly copped off, hooked up, had kids, stopped clubbing & just kinda 'grew up,' as their vibe simply changed as time moved on.
Not everyone wants to rave on like this Saville looking Reenie.
It's always great to see them & when they say that their kids now come to WHQ, it's really life affirming for all of us & we always tell them that they should still come too.
When we say that, we often we hear the same thing...
'We would, but we're too old for clubbing now, we go to bed by the time WHQ opens etc etc.'
All sorts changes as you get older innit.
The spark of a plan
We heard that so many times, that it got us thinking…
We established WHQ last century (Ha! that sounds far out doesn't it..?) to unite the races & the youth of the Toon. In 2017 we decided it might be a cool idea, to bring these older folk back into the WHQ musical fold again, to now unite the generations.
Skills.
Tall order..?
Yes, but as always, we had a plan…
To start doing big, live WHQ events earlier in the evening, that all these grown ups (debatable in some cases) could now attend.
Like a 7- 11pm vibe.
Babysitter booked & opportunity knocks.
Let's give it a cool name
We decided to call our new live thing 'WHQ & Nat Turner Live Events' & why we chose that name is explained at the bottom of this page.
We knew from all the friends we'd chatted to, that the time was right for us to introduce a whole new angle. So we set out to proactively attract older people & begin the process of now also uniting the generations, right across the city with amazing big & elaborate, live musical events.
Quality live music, right on your doorstep.
Where will we do it..?
To do this we needed to go beyond WHQ Club & find other fab venues, that could house our WHQ live shows. So we looked at all the available options & picked only the very best to work with.
As always with us, this starts with being certain that the folk who run these places are cool cats. We don't want to work with corporates, or places based solely around money. We want to work with people we respect - our friends.
Anywhere we put a show has to have a vibe. One that fits our WHQ groove, the groove of whichever show we are presenting there & the groove of our cool, older & at times, entire families' type crowd.
Felix Cameron & Cuddles Stone, the Wylam Brewery cats, pictured earlier today.
You need to be successful, but you don't ever sell out your vibe to get there. That's always been our WHQ way.
Also to make this work we had to be able to commit 100%, long term & there was no point in us doing that, in daft places that didn't both share our vision & also already have a cool one of their own, that we could plug into & hopefully help enhance over time.
You gotta be able to look ahead.
Who will we do it with..?
Next we needed a team of musical geniuses. Cats at the very top level we required, are thin on the ground & we had to work really hard, scouring the entire UK to find them.
Turns out the best variety of super-talented, young, working, professional musicians tend to be London based. No disrespect to local bods, it's just that's where most of the work is, so that's where we looked. We wanted to bring a whole new level of ideas & expand what was on offer in Newcastle, in terms of both musical talent & live events.
Albie's lot - just of musical instruments.
Apples & pears
The wages & hospitality young musicians get from many places down South can be a bit pants sometimes. There are so many young musicians trying to make it in London, the venues there can & often do, simply take the piss out of them.
A top dressing for jellied eels - apparently.
Flip it our way
Our plan was to flip all that on its head & do it our way. Pick only what we considered to be bona fide young, musical geniuses & pay them well. Treat them well too, listen to what they need, so they'll always come back, stay loyal, build relationships & in return they have our loyalty too.
There's no point in making the massive investment of time, money & hustle it takes to fully develop a band's profile in Newcastle, if they then go & play other places for opportunist, fly by night promoters.
We make it, so we get it.
You have to have enough hustle & game to provide lots of events, so they can count on you for regular shows & it has to be fun. We know that if coming up here to play for our crowds ever feels like just 'work' for them, then we've got it totally wrong.
With the acts we roll with, our aim is to make them feel that they are coming up to Newcastle for a fun holiday - just a really special one, where they will also be playing a show or two. Good money, paid on time, top notch hotels, all the booze you can drink, great restaurants, the correct equipment & backline, no corners cut - doing it the WHQ way.
The musical mini-break - with a big plus.
Add into that all that, the fact that they soon learn that they can 100% depend on us to hustle like buggery, to sell the shows out & we become almost like an extra band member. With a strong, tight, positive relationship like that, we can all achieve a proper recipe for long term success.
Same as in WHQ - you know how we roll.
Genius of love
The one thing we never forget is that the most important bit of this entire caper is the musical geniuses themselves.
They have to feel valued & they do, because they really are - by us.
They need something - we provide it. In exchange, all they need to do is relax & be themselves – amazing musical geniuses, having fun on holiday.
Make no mistake, they are what actually makes this all tick & that's what those London venues can sometime forget.
Basically.
Expansions
We now work with local artists too, developing their potential with bespoke shows we work on together, to create & present. Our standards are ridiculously high, so it can be quite challenging to meet them, but once everyone adjusts to that, the results we can get are simply astounding.
We also cherry pick even bigger, international acts we want to work with & bring them to Newcastle.
Our Brother Toots (RIP) & the far-out GDC Crew are just two of the bigger acts we have brought to the city.
We stick to the rules of promoting as we see them (laid out for you further down).
The crews we work with all love coming here, as they know we are 100% committed & will take care of everything needed to ensure they have as stress free a time as possible, whilst playing to the maximum number of people.
The idea is to set a high bar & be the best promoters they have ever worked with. Nothing less will do.
It's there to pass - not just to reach.
Make an epic night of it
So WHQ & Nat Turner Live events was born in 2017 & since then, we have brought tonnes of incredible live shows to the city, playing to cross- generational audiences with a phenomenal array of outstanding, sell out events.
With each one, it's always way more than just a gig. We also have Tommy always warming up on the decks, to thoughtfully weave the musical scene for whichever act / genre, we are delivering on stage that night. He then smashes it once the band finish, so we can all dance about even more & properly cap off a truly epic night out.
People really seem to appreciate us presenting shows this way, as it marries the live element, with our WHQ musical vibe. This combination adds a whole other dimension to the night, lifting a concert into a much broader & even more fun event.
We present a really wide musical remit of shows, as that's what WHQ has always been about - diversity. But with every single show, it comes right back to the musical geniuses we choose to work with. It's all about them & their connection with the crowd.
Ask anyone & aim high
The aim with these live shows was to keep every aspect of them as close to the unifying vibe & values of WHQ Club as possible.
That's why we often use the phrase 'Ask anyone & believe what you hear' in our publicity. The fact is, the shows we've done have all been so amazing & now been seen by so many people – we actually can roll like that.
It's not enough for us to just put on a 'gig.' With our crew of musical geniuses, we aim to totally blow your minds.
Aim high, plan well, promote hard & then deliver. Simple.
Second word, four letters.
The home of success
It's a real buzz that our little initial cross-generational idea has worked so well & we now regularly do mad shows in many other towns & cities, like Brighton, Bexhill On Sea, Frome in Somerset, the Barbican in London & in Scotland too, for the Edinburgh Festival @ a great venue called Summerhall.
Newcastle is always home turf though & our 'St James Park' is Wylam Brewery Palace of Arts in Exhibition Park.
It's always nice to play at home.
The connection between band & audience is magical in the Brewery & working with our chums Dave, Rob & the crack team they have there, we have developed a recipe for proper musical fun & success. So that's where you can catch us most often in the Toon.
We've done even bigger shows that we can't fit in Wylam, at the Sage Gateshead & Boiler Shop, which have also been fab venues for us.
We put our shows in all the best venues.
This year, we've just begun what will defintely be a long term relationship with Sunderland's amazing new venue, The Fire Station. What a top spot that is..!
'Transatlantic Blondie' having just smashed the Fire Station.
Consistency
Older people all over the region now know, that when they see an upcoming WHQ & Nat Turner Live Event, it means real fun. A guaranteed great night out & true musical connection, that both older & younger people can enjoy together. We're sharing lifetime musical memories, to enjoy with all your family & crew.
The exact, same, consistent, cross generational, unifying fun, which we set out to bring to Newcastle in the first place.
Now the pandemic is passing, we're back firing on all cylinders once again, so do come & check us out. We promise you'll be stunned.
Our 'Rules of Promotion'
These are the WHQ & Nat Turner Live Events 'Rules of Promotion,' taken directly from our office wall...
Unite the generations by providing mind blowing musical memories.
It's all about the artists, without them there is nothing.
No one hustles harder than us.
Customer experience & service matter, so provide them.
Each artist must have so much fun, that they always want to come back again.
Enhance the reputations of the venues we work in by being consistent & the bomb.
Always play the long game, to build traditions & musical cultures.
At all times.
Problem solved
So these days when we bump into people we've not seen in a while, there's no more 'We never go out' waffle - all they ever say is how great our last live show was & how much they all enjoy being back out dancing again.
This whole new live angle, just further weaves the history & musical influence of WHQ ever deeper, into the fabric of our home city - all races & all ages.
Give yourself a little break - she sure is.
With WHQ & Nat Turner Live Events & our extended family of musical geniuses, you are only ever one babysitter away, from the night out - of your life..!
Video snapshots of our vibe
Below are a few clips of concert footage & show trailers we've made for past shows. Take a quick look at how we bring the generations together in musical harmony...
Rumours
Bryony, leads the Transatlantic Ensemble, in a beautiful rendition of 'Songbird.'
Last Night the 80s Saved My Life
Check out the one minute trailer for a fab show we created with our Brother Danny's crew. They then honed it & smashed it at Wylam.
The Hits of Jimi Hendrix
Our Brother Luke, from the Transatlantic's has a little side hustle with a really cool three piece, doing an astounding Jimi show. He is such a talented guitarist & they totally blew everyone's minds.
100% Soul
We created this Old Skool Soul & Motown Revue locally, with our Sisters & Brothers from the Voices of Virtue Gospel Choir.
Originally done for the Great Exhibition of the North at the Sage, we then toured it all over the region & sold out the Edinburgh Festival with it too. Here we are opening one of our Wylam shows with Stevie Wonder's classic, Higher Ground.
Graceland
This is an amazing show from our Sisters & Brothers of the London African Gospel Choir. They do an amazing take on Paul Simon's Graceland album & are just so full of joy it's totally overwhelming.
We've packed out multiple Graceland dates at Wylam, sold out Hall One of Sage Gateshead & toured it all over the country, selling out the 1900 cap London Barbican in early 2022.
Here's the trailer we cut for the Choir's 2019's tour of the USA.
Transatlantic Bowie
This is another show we present each year from our Brother Louis' Transatlantic Ensemble crew. Here you can see the audience reaction to an amazing night, where they paid respectful & musically astounding homage to David's finest recordings.
JoniCaraVan
This is currently the one that got away...
We had it booked in Hall One at the Sage Gateshead & the pandemic scuppered that. Louis & Tommy have been plotting & kicking this idea about for more than two years, pouring a tonne of work into it & were really looking forward to finally letting people see this amazing show.
Once we can get a new date for it, this is deffo one we'll be bringing to Newcastle.
Astounding trailer too, one of our very best. Proper cross-generational vibes...
ABBA's Greatest Hits
This was a fab show we did with our Brother Danny & his Rogue Symphony crew. Such a vibe & everyone went nuts. These really big, semi-orchestral, 12/15 piece contemporary shows, are something that only we do, as it's so bliddy hard to bring them all together.
Rumours
Here's Brother Louis & Co again, rocking 'The Chain' in a fab trailer we shot for when we took Rumours up to Scotland, to a great venue we regularly play for our pal Jamie, up there in Edinburgh called Summerhall.
The live footage is all from Wylam & you can really see how our cross-generational groove effects the crowd.
It delivers exactly what it says on the tin & the tin says 'Epic Fun.'
Nat Turner – Who dat..?
Lots of people may not know who the 'Nat Turner,' in WHQ & Nat Turner Live Events actually is..?
Errr... It's a N not a D.
Many folk just assume he's some kind of sleeping business partner of ours or something..? Well, he's not.
We wanted our new cross-generational Company to still align with the WHQ 'we can if we like' vibe & that's why we chose to call it WHQ & Nat Turner Live Events.
When we first got Curtis Mayfield House, in the same way we had the Muhammad Ali Café downstairs at the Old Club, we had intended to open the 3rd floor of WHQ as the 'Nat Turner Lounge.' We never actually got round to doing that, so we had Nat's name on ice, just waiting for a project we could add his name to.
They come no stronger.
Nat Turner's name sits alongside WHQ on this project as he is a hero of ours. His name is there for inspiration & to remind us that anything you know is right is worth committing to 100% & giving a proper go.
It's also there simply so that people will ask us 'Who's this Nat Turner fella..?' Then we can turn them on.
If you'd like to know about Nat, there is a great 2016 movie adaptation of his life called 'The Birth of a Nation.' The film won the Audience Award and Grand Jury Prize at the 2016 Sundance Film Festival.
Look into Nat, as he is someone we admire greatly & we'd like you to get to know about too.
They come no braver.
---
Related Articles