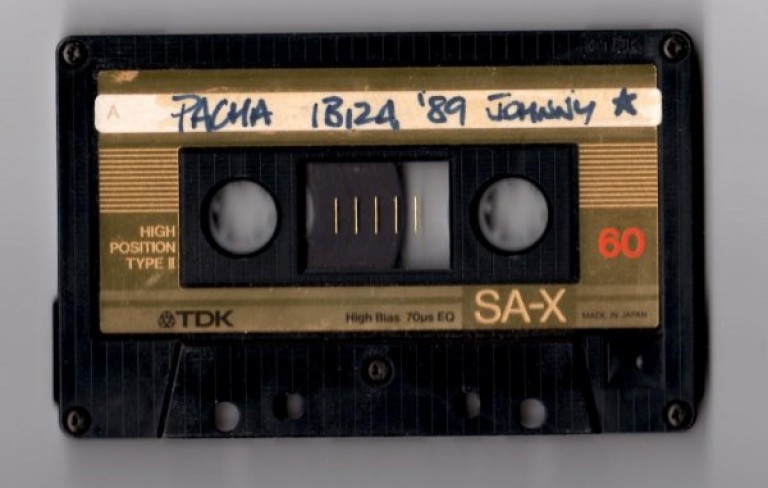 Ibiza 1989
Nationwide (apparently except Scotland - see later) 1989 was known as 'The Summer of Love' & the Easter before, we hit Ibiza. All those whispered promises, of a brand new hedonism in the sunshine, just got too much for us to miss out on...
Ibiza - loco.
The influence of English Clubs was already there, but the scene was only like a year or two old & Nightclub tourism like you'll see today on 'Ibiza Uncovered' or 'Radio 1 Big Weekends,' hadn't kicked off yet by any stretch. The Island was nothing like that at all…
The scene there was beautiful in it's innocence & unlike now, largely unregulated & many of the Clubs were open air & absolutely fantastic.
Louise & Tommy pre Club.
Musically it was anything goes, which became known as the 'Balearic style', describing what seemed to us, was just like the art of the old reggae selectors, but based around House & then broadened out to encompass all styles.
Mixing records mattered, but selection was King out here.
It was just like our groove, but in the sunshine & a little bit more Housey & we absolutely flippin' adored it!!
With Ros at the pool.
Being there at the very start of that scene & to now see the way it has somehow morphed, into such a mainstream, corporate, generic tourism monster, really opened our eyes.
That shift, has taught us a lot about what you stand to lose, if you just chase the dollar & sell out to mainstream influence.
Dilute your ideas & you risk losing your dream…
A bit moan on
Don't get us wrong, obviously Ibiza overall is still really fab & there are bits of it that remain truly sublime.
But there honestly was something even more magical it had back then.
Now in 2023, with so much of the Island being overdeveloped, overpriced & gentrified, it's lost a lot of it's original magic & you can't ever get that back.
2016 sunset view from the new and improved (?) 'Mc' Cafe Del Mar.
We were out there again in Summer '16 for a week, hiding away in the North.
Travelling South, honestly we were really sad to see that in certain more well known places, it has become so over commercialised, they're now like a cross between a bank holiday in Whitley Bay & the hoppings.
Clubs are us
Anyway, enough of 2016's Ibiza antics...
Ibiza back then was quite something.
Let's stay back in the day & as was already the case, that crazy & magical period in Ibiza '89, reinforced that for us now...
It was definitely gonna be Clubs or nothing.
---
Related Articles