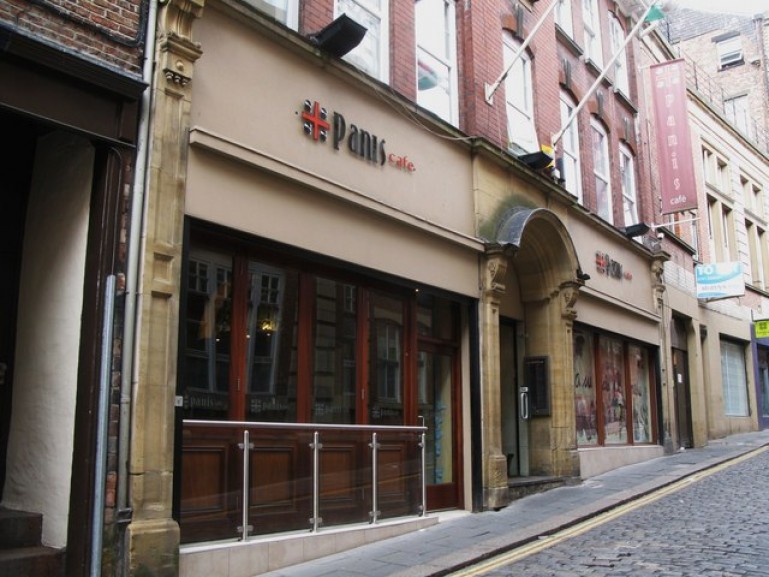 Panis
The whole city eats here
Located at the far end of High Bridge Street, Panis is yet another proper Newcastle institution. An Italian/Sardinian place run by Italians/Sardinians, smack in the middle of town. The food is ultra fresh & it comes quick.
Yummy.
The feel of the place is quirky & informal, the welcome is friendly & it really hits the spot taste wise. It's got that special something...
Everyone goes here & we all love it. With its own sweet little vibe, Panis effortlessly transcends all would be city center competitors.
It's lovely inside.
The modern world
It carries none of the clichés that blight the city centre's more 'boil in the bag' Italian type places. The waiting staff don't do the letching over girl customer thing, that more cheesie places still peddle even today & it isn't cluttered with undecorative tat.
The cool back room.
Midway between a cafe & a restaurant, in Panis you really have a feel of eating with cool people who care about the quality of the food they serve. The coffee is fab & it's also really cheap to eat, drink & socialise here.
A winner on every single level & always has a busy, bustling & cosmopolitan atmosphere because of that. We could go on & on & on about how cool a place this is, but as they keep it simple, so will we. You've gotta try this place 10/10.
Deffo right up there with the very best in the city.
---
Related Articles