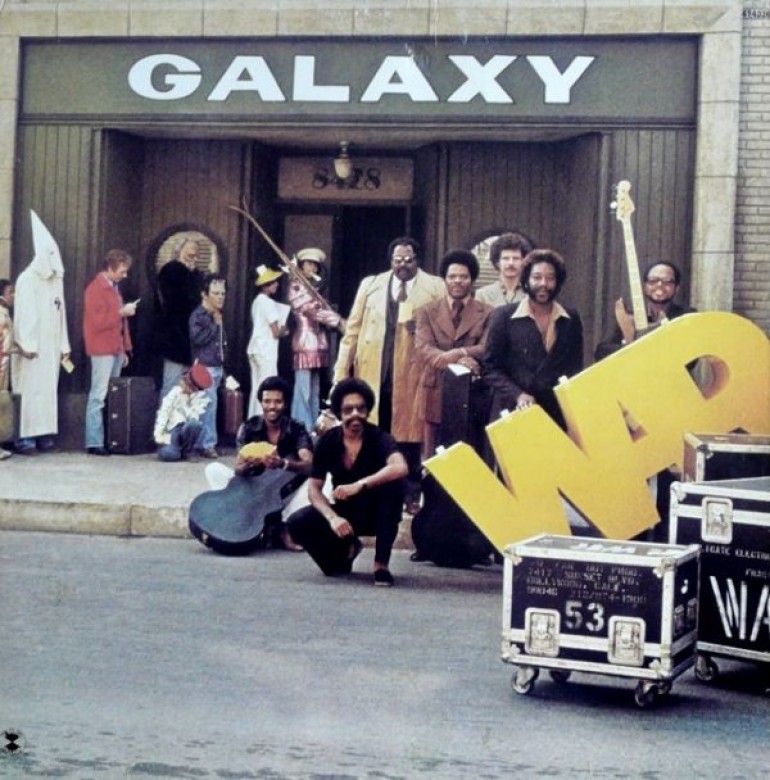 WHQ takes off
A little story
While all these capers of the past couple of years had been going on, 2 little children suddenly dropped out of the sky...
Buster in '91 & Sunshine, in '92. Bigger crew = more responsibility = work harder.
Their immediate influence also started to creep into some of the publicity we were creating around this time.
Had no idea we still had one of these - total barn find. A classic from the early days, pixilated, but still oozes quality. Proper game with a capital 'G..!' as we set ourselves apart from the rest of the city.
It sure had been along time coming. It had felt at times, like we were never going to get here, but something inside had always kept pushing us. It was that need for independence, to set our own agenda & not have to run alongside fools, who either didn't care, or didn't know what they were doing. It was our time to shine...
Oooh Hello..!
The very first tune that we ever played in World HQ was 'Galaxy' by War. This far-out groove & summed up our attitude 100% - still does.
'Take me to your crazy space – I'm sick & tired of the rat race'
Grafting
We were used to working in & running the Trent, but this was different. We'd kept it together & had finally made it from those illicit, outlaw days of crazy underground parties, to the promised land of legitimate actual nightclub ownership.
For the very first time, we really did have total control of every single aspect of a Nightclub, from the door security, to the tunes & knew we'd the knowledge to make it all work.
Bless the Old Club - It was just so tiny & cute.
It felt great, so we knuckled on down & never looked back. We were now ready to offer Newcastle night life a proper lasting musical alternative, to the homogeneous desert it had been for us when we were growing up as kids.
It isn't really possible to describe how good it felt to be in control of our own destiny at last. No more 'turn it down', no more 'finish on the dot', no more bloody violence & no more shit doormen. The days of fighting & racial intimidation at work were over.
Or at least they should have been...
No, not Stewart Lee's - but it is a comedy vehicle.
For some reason (their institutionally racist culture perhaps..?) it seems plod had a hard on for us from the off & on our opening night sent the Police Special Patrol Group down, with riot shields, batons, etc. to raid the Club.
We don't know what he had going on under his Full Monty hat, so we'll let you work that one out..?
But it was well comical.
If they had any sense, they'd have raided the record box instead.
Twenty or so riot clad officers, batons drawn & carrying shields, come bursting into our tiny little Club. There were just 36 people in it, all close friends, happily dancing around to 'Harvest for the World' by the Isley Brothers on our opening night.
Ask yourself, now why did they do that..? What was their motive..?
A potential raid? Why..? It had been closed for months, was under new management & it was our first night.
A friendly visit? Plod..? He was not our friend & friends don't go barging into places in gangs, with riot shields & batons drawn at the ready - So what's left..?
Ah..! It's the old,
'Let's intimidate the darkies..!' sketch.
How refreshing..! Plod mustn't let those uppity little blackies forget he owns them & don't you coons ever forget it..!
Just popped in to let you know Kunta.
Judge for yourself, but rest assured, they didn't scare us, looked ridiculous & presented like something out of a Carry On film.
Sometimes plod just needs to just hold up for a hot minute, try to get over himself & simply settle down & eat his favourite doughnut.
Pictured left.
They obviously had no idea what this all meant to us & just how good & different (to everywhere else they had to police at the time) we aimed to make it. We always wanted to be the coolest, the safest & the best.
We didn't bow down to gangsters in Edinburgh, so why do it in Newcastle, just because this time they're all twitchy & dressed up like male strippers..?
You need a little clarity - check the similarity.
Capacity
The Club was initially only on one floor, upstairs, capacity 180, as that was all we had the money to open. After that first night when 36 people came, they went & told their friends & it began to grow…
Just like that & we were off. We remember being overjoyed two weeks later, when 136 people turned up.
A week later it reached capacity & it pretty much stayed that way, right up until the day it was flattened a decade later.
They came and came
Within 18 months we had quit Rockshots & stopped working at all other Clubs too for a while, to focus solely on WHQ. We kept the Trent though, but that was almost running itself by then.
1997 King of Clubs flyer...
It was so, so good to finally have our own place & we just knew this was the start for something really great for our entire crew.
Muhammed Ali Cafe flyer
As time went by we were inspired, saved up our pennies & in 1997 we spent them all on opening up the ground floor of WHQ, converting the old Afrika restaurant floor into more really nice Club space.
To simply get mashed up & pass out in - in the case of Helen & Stevie Woo.
World HQ originally only held 180 people upstairs, but now we had converted the downstairs to 'The Muhammad Ali Cafe,' we got the capacity up to 280.
How we used to roll...
Just as we did that, as if by magic – the Ali movie 'When We Were Kings' came out & we were smack on point…
'When we were Kings' - really fab Ali movie about the Rumble in the Jungle.
Legacy
We rocked that Club for ten glorious years & kept quality black music alive in Newcastle.
Muhammad Ali Cafe downstairs in the old WHQ from 1997. Capacity overall was now 280
Now for the first time, we were able to financially support things outside of music, that we felt were good for the City.
So we sponsored the visit of the Anne Frank Exhibition & also traveled abroad at the Council's invitation, representing Newcastle at an International Conference in Rotterdam.
Anth & Floyd in the Muhammad Ali Cafe around 1997/98
It was around this time we first coined the phrase 'Racially Harmonic' in our publicity for the Club & we had never been so focused.
We also started to hire out midweek to other people & to learn how to work with new promoters & use our experience to help realise the type of events they were into.
This led to us hosting nights like Curves, Moonbase & Triky Disco, giving loads of young, new promoters that first foot in the door, that we'd had to fight so hard for, back in the day.
The undisputed Kings of the student scene, back in the day.
A Club that matched the times.
The Old Club was such a special place & in the 10 years we were there, we really did up the level of diversity that was available in the City.
It was an exciting time as genres like Drum & Bass first appeared & Funk & Soul shone brightly.
Everyone reading this who ever went there is smiling now… It really was like one great big, never ending, beautiful dream. It was pure nuts.
Racially harmonic WHQ poster
We had a really cool, diverse, international, crowd & we stuck to our guns & kept all the roughnecks out.
Many important racial, political & social landmarks went down during the time we spent there…
The Anti Apartheid movement in South Africa had been gaining pace & we always supported it through the music we championed in Clubs. On the night of the first free South African election, Nelson Mandela became leader & we celebrated big time. Really happy days.
Katie, Sinead, Ian & Pantie Sue - Old Skool originals.
Frau Thatcher was booted out by her own traitors & Labour came to power. Oh how we danced..!
There were really sad times too, like the tragic death of young Stephen Lawrence. When that happened, in the shocking aftermath we made certain, that we always had copies of the Macpherson report behind the bar to share with anyone who wished to read it.
The Police were totally called out & from that point on, everyone, not just us, realised how racist they were & still are today (often as standard) to Black people & their families.
Poster from the old club back in 2000
The good times far outweighed the bad though & we made the best of them both. We played for 8 hours at the amazing Millennium party too, so this was both an era defining time & an era defining little Club.
Everyone shared in it & artists like Jamiroquai & Moby would pop in & chill with us when they were playing in town. It was the most amazing musical scene & tremendous little, far reaching Club.
Early arrival advised
'Powershow' by the mighty Fela Kuti, was just one, of the many big, uplifting anthems we rocked with down there (& still rock today). We all shared in it's sublime majesty, as we danced away, in that magical little house that was our home.
---
Related Articles