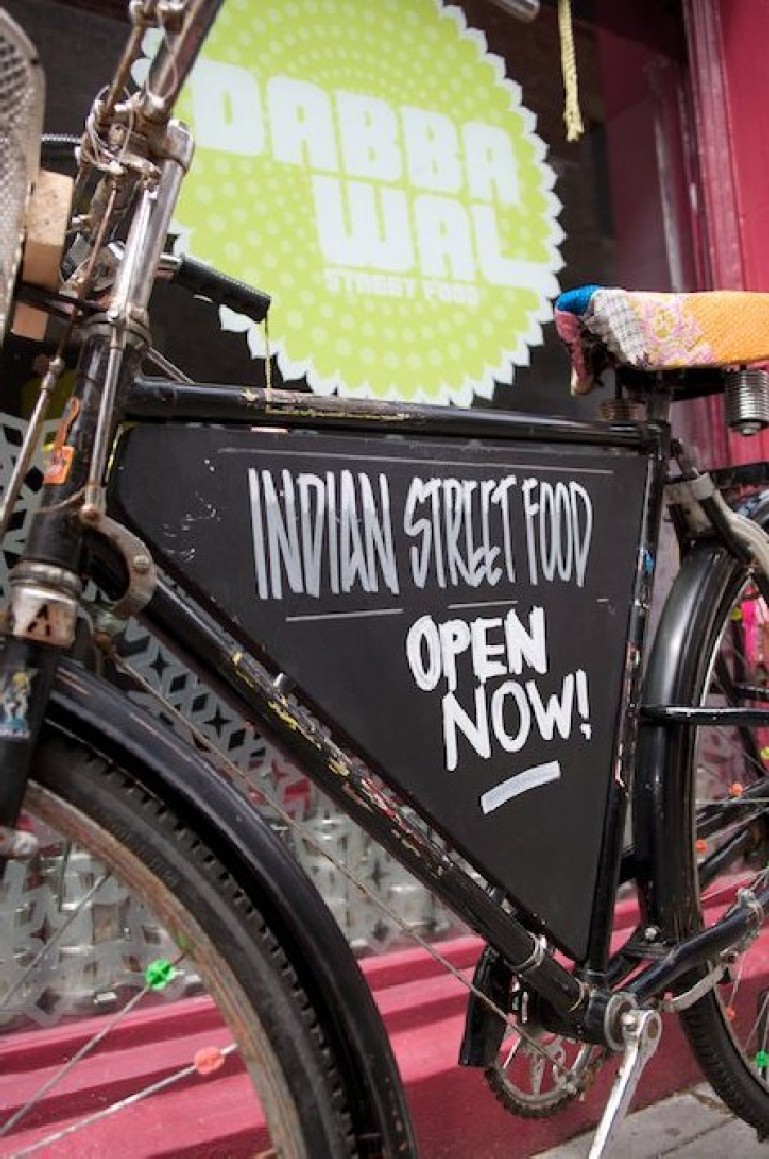 Dabbawal Street Food Kitchen
Dabbawal
This is a little basement place on the corner of High Bridge & Pilgrim Street, one minutes walk from Panis, just up the road from Alvino's Bar, 3 minutes walk from the Club. This site used to be the short lived & frankly, God awful Flatbread Cafe, which was possibly the worst dining experience we have ever had in Newcastle.
2
Not sure if the mob that cooked there actually owned shares in the Andrex puppy..? But given the Armitage Shanks session they subjected us to, shortly after the time we visited..? Well they should have! Thankfully, justifiably & not unexpectedly, The Flatbread Cafe bit the dust, big time & closed down, so freeing up this site for a taste revolution...
3
Now that Dabbawal have taken over & reopened the premises, it's quite simply, the best Indian food in the North East. Nowhere else even comes close. Forget all those supposedly posh Indian places, sucking up to western dreams of 19th century superiority, by having the word Raj in their names & serving up oily tasteless curries, full of tinned fruit, to clueless orange muppets from Dunston.
4
This is the real deal – Proper, affordable, timeless Indian street food, served up by proper, no sell out Indians, cooked in a real Tandoor oven & all washed down with an ice cold Cobra beer.
Dabbawal really is single handedly delivering Newcastle city centre a modern, authentic, simple & tasty alternative to all that mainstream, yesterday's korma, cap in hand, cater to stag party twaddle, other places are knocking out.
5
They have a great menu, really keenly priced & you can have starter sized portions of almost anything, or go all out for what they call a 'Big Eat' sized portion. It's an Indian food lovers paradise & the Tandoor oven that they have is operated by a bunch dudes with proper skills, who cook food to perfection & really know their onions (& of course, their meats).
The kitchen is open plan & fully on display as you come in the door & it's reassuring to see the guys at work, cooking up fresh, top notch ingredients, into fab dishes that are unmatched in quality, anywhere else around these parts.
6
It's easy to get a table through the week, but is packed to the rafters on a weekend. This place is really taking off & it's no wonder, as it's such a refreshing change to see how they have totally rewritten the game for Indian dining in Newcastle & taken it right back to its original roots.
7
If you don't think you like Indian food, the reason could well be because up until now, you may have been simply purchasing it from fools – so try this place instead. We have no qualms in saying thatabsolutely fantastic is the only way to describe Dabbawal. We have been four times now & each time we were properly blown away by just how good it was.
They have now expanded & have a Dabbawal round the back of where Arlo is in West Jesmond. It's tucked away but well worth seeking out, as it's location & the fact you can sit outside, means it's even better than the one in town.
---
Related Articles