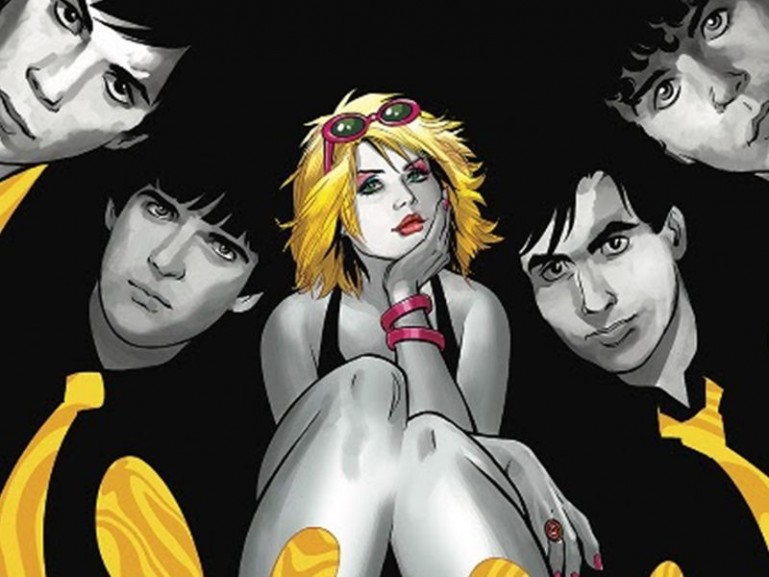 'The Hits of Blondie' with The Transatlantic Ensemble, live @ Wylam Brewery, Newcastle
'The Hits of Blondie' with The Transatlantic Ensemble, live @ Wylam Brewery
'The Hits of Blondie' with The Transatlantic Ensemble, live @ Wylam Brewery, Friday 3rd December 2021.
As the country now returns to normal, you can bet that the musical fun is coming back too & we're so excited to announce this brand new December live show @ Wylam Brewery..!
We all know the tunes – 'Heart of Glass, Denis Denis, Sunday Girl, Atomic,' etc, as the list of classic hits Debbie Harry & Blondie created in the late 70s & early 80s is both timeless & almost endless.
This special new project, sees Wylam favourites the Transatlantic Ensemble land at the Brewery on December 3rd to recreate all those Blondie hits you know & love, live, at this special, one-off Friday night show.
You all know the Transatlantics, from their record breaking 'Rumours' & 'Bowie' shows with us & this time it's Blondie's back catalogue that gets the benefit of their outstanding musical & vocal excellence.
'Picture This…' Let's all take a trip back in time to revisit those classic Blondie hits..!
Tommy will be spinning an extra special set of tunes both before & after the live show, so this is a proper, dancing shoes, pre Xmas night out.
Don't end up 'Hanging on the Telephone' – Your chums will say 'Call Me' so ring them all now & tell them to expect the party of a lifetime…
It'll be just like you are 'Dreaming' as 'One way or Another' this night of 80s new wave, live excitement is what's going down on Friday December 3rd.
Tickets on sale now.
---
Upcoming Events