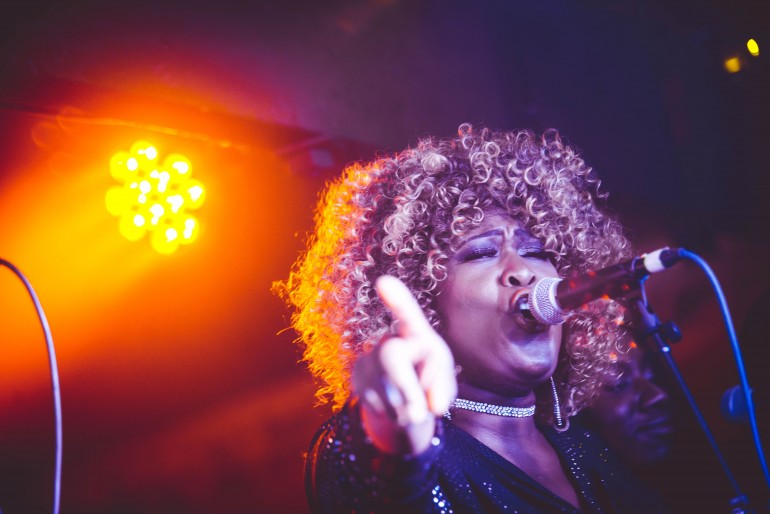 '100% Soul!' : WHQ feat. Voices of Virtue Gospel Choir (live) returns to Wylam Brewery
Yup, they're back, for another live Soul / Gospel / Motown / night out from the very top drawer..!
Back in 2018, iconic North East nightclub 'World Headquarters' was invited to create a brand new, amazing, live Classic Soul Revue, feat Motown & Soul hits of the 60s & 70s, as a headline event for 'The Great Exhibition of the North celebrations @ Sage Gateshead.
Special guests, the 'Voices of Virtue Gospel Choir' with full band & horn section, performed alongside WHQ's DJ Tommy Caulker, for an evening of the 100%, high octane, blistering, classic Soul anthems everyone knows & loves.
This show was way more than just a bit special & sold out the Sage to total rave reviews, then Wylam three times, going on to tour the region & then also sell out at the Edinburgh Festival to universal acclaim.
Well guess what...? We're now ready to bring this amazing live event back to Wylam Brewery, on Bank Holiday Sunday May 1st 2022.
This one, is a Soul / Gospel Bank Holiday night out, from the very top drawer..!
A night out to properly blow your mind & move your feet...
So don't miss WHQ with this full Gospel Choir live & experience them taking the roof off Wylam Brewery for this special, up-tempo soulful performance, to blow the Spring season right out of the water.
We can absolutely guarantee that this will be one of those special Wylam nights out, that you & all your friends will never forget – 100% Soul..!
---
Upcoming Events