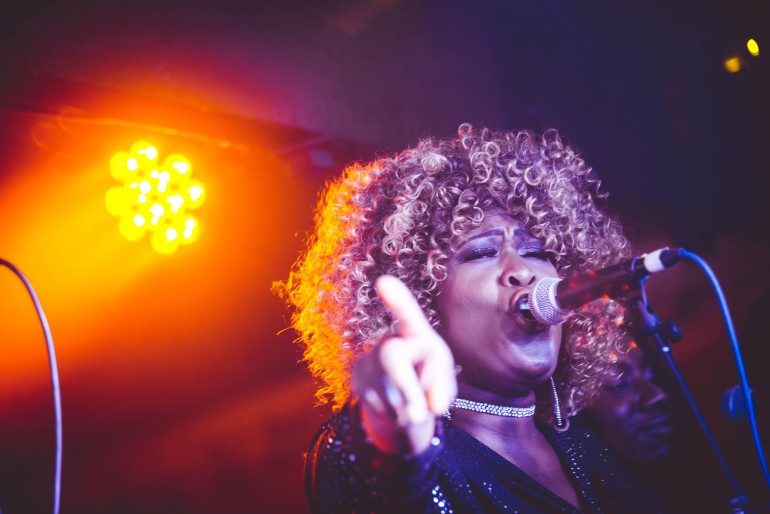 '100% Soul..!' The Festive Special @ Wylam Brewery, Newcastle
'100% Soul' : World HQ feat. Voices of Virtue Gospel Choir (live), returns to Wylam Brewery for a Festive Special on December 8th 2022.
Yup, they're back, with a live Soul / Gospel / Motown / Xmas night out from the very top drawer..!
Back in 2018, iconic North East nightclub 'World Headquarters' was invited to create a brand new, amazing, live Classic Soul Revue, feat Motown & Soul hits of the 60s & 70s, as a headline event for 'The Great Exhibition of the North celebrations @ Sage Gateshead.
Special guests, the 'Voices of Virtue Gospel Choir' with full band & horn section, performed alongside WHQ's DJ Tommy Caulker, for an evening of the 100%, high octane, blistering, classic Soul anthems everyone knows & loves.
This show was way more than just a bit special & sold out the Sage to total rave reviews, then Wylam four times, going on to tour the region & then also sell out at the Edinburgh Festival twice, to universal acclaim.
This one, is a Soul / Gospel Xmas night out, to nail the Xmas spirit, properly blow your mind & definitely move your feet...
So don't miss WHQ with this full Gospel Choir live & experience them taking the roof off Wylam Brewery for this special, up-tempo soulful performance, properly kicking of the festive season.
We can absolutely guarantee that this will be one of those special Wylam Xmas nights out, that you & all your friends will never forget – 100% Soul.
---
Upcoming Events